Hefei: Growing the Green Way
As its industry grows and living standards rise, China is encountering an inevitable increase in the consumption of resources, including energy, raising much national and international concern. It now faces the challenge of continuing on a path of industrialization, urbanization and job creation with limited resources and minimal greenhouse gas emissions. Its traditional development mode based on high consumption of energy and resources is no longer suitable.
Under these circumstances, the Chinese government is striving for a new growth mode featuring strong higher value-added industries, such as hi-tech industry and the service industry. Hefei, developing at a faster rate than the national average, is well on its way to making this transformation.
Hefei's Low-carbon Development
By staff reporters TANG SHUBIAO & LI WUZHOU
ALTHOUGH adjacent to the Yangtze River Delta Economic Zone, Hefei belongs to Central China and its economic development lags behind eastern coastal cities. Traditionally an agricultural area, with per capita arable land of just 0.1 hectare, it is impossible for the millions of farmers that make up most of the city's population to get rich. A solution to this is industrialization and urbanization, a course that Hefei has been pursuing for the past few years.
All around the city, new apartment buildings are springing up to accommodate the rural laborers that are flowing into the city. These laborers find jobs at the newly built factories scattered in the development zones in Hefei's suburbs. Many of these factories have moved from the economically developed eastern regions to take advantage of cheaper labor costs here. The factories still have to cope with scarce resources and energy, however, and Hefei must become more efficient by upgrading existing industries and prioritizing the development of hi-tech industry, strategic emerging industries and modern services.
In 2011, Hefei's GDP reached RMB 363.6 billion, an increase of 15.4 percent over the previous year, making it, for the seventh year running, one of the fastest growing provincial capitals nationwide and the fastest in Central China. More significantly, perhaps, 2011 also saw the disposable income of Hefei's urban residents surpassing the national average for the first time.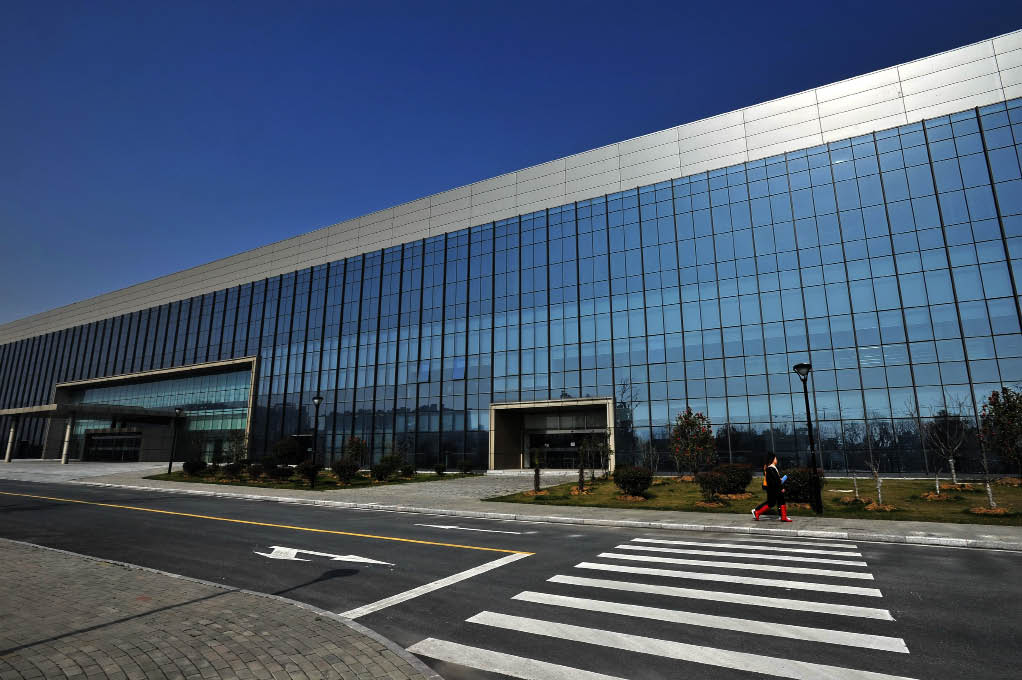 The Heifei plant of BOE Technology Group, a supplier of display products. 
Green Companies Only
There is a tangible enthusiasm for attracting investment and boosting industrial growth among Hefei's leaders. Last year the local government organized an impressive 3,000 teams to draw investors to this city of more than seven million people.
Such efforts have had pleasing results. From 2006 to 2010, Hefei saw over 2,000 new industrial projects and 1,423 new industrial enterprises. In 2011 alone, the city drew in RMB 170 billion, a staggering growth of 30 percent over the previous year.
Although the government is eager for development, it is careful to make decisions and makes sure that its development is balanced. While working to change its development mode, Hefei has established large and comprehensive industrial zones and created complete industrial chains, greatly sharpening local industries' competitive edge. More than 70 percent of its output is made with locally produced components, reducing the need for transport and cutting both costs and carbon emissions. It is home to several national industrial zones including those specialized in producing household appliances and flat panel displays. Hefei is now China's biggest producer of television sets, washing machines, fridges and air-conditioners.