Culture-Powered Economy
By staff reporter LU RUCAI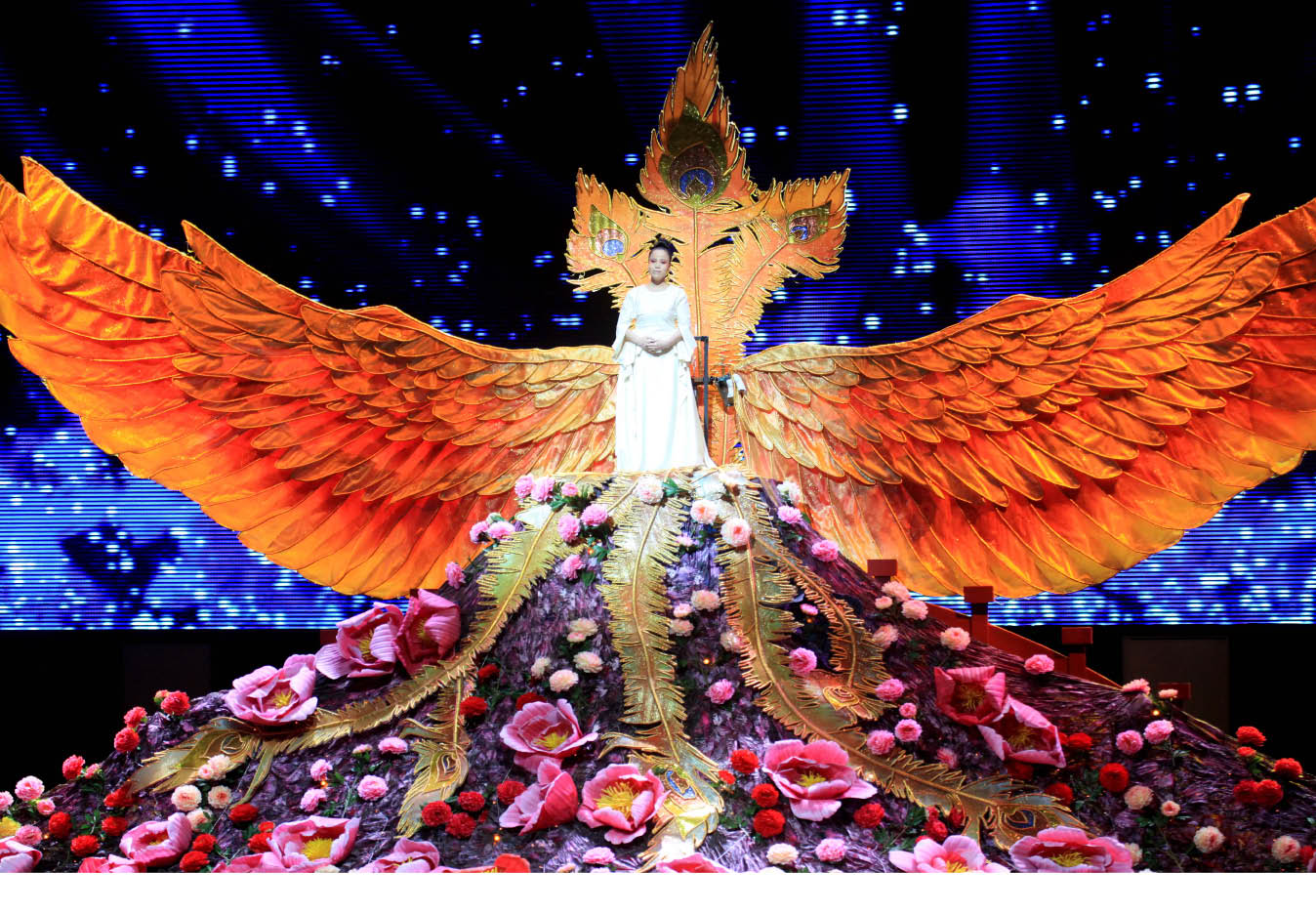 Zhu Zeqin(Dadawa) performs the folk song In the Far Distance at the opening ceremony of Beijing International Festival on April 23, 2011.  Photo by CFP
CULTURAL industry is currently one of the most vigorous sectors of China's economy. In 2011, its output value was more than RMB 3.9 trillion, and its share of GDP exceeded three percent for the first time.
In late 2011, the 17th Central Committee of the CPC approved plans to accelerate reforms in China's cultural industry and promote its growth. The decision reflects today's ever-changing world, which, along with the trend toward multipolarity, economic globalization, and advanced science and technologies, is deeply influenced by the communication and integration of cultures.
Rising Star in China's Economy
"Culture is playing an increasingly significant role in the development of society and economy," says Xu Gongcheng, an associate professor of philosophy of Xiamen University. "Only when culture surpasses physical and financial capital can the economy be promoted to a higher level of development," he adds. Xu believes that a developing country like China can gain a strong footing in the international arena by forming a cultural edge compatible with its social and economic development, and that in order to achieve this, more reforms are needed. It has been recognized globally that cultural industry, with its small impact on the environment and strong incentives for scientific and technological innovations, is a healthy and potent source of economic growth.
Over the past decade, many policy changes facilitating the growth of cultural industries have been brought about, starting in 2003 with the reform of the administration of the cultural sector. By distinguishing non-profit cultural programs from commercial cultural industry, the institutional barrier for cultural industry development was removed. In 2009, the Plan to Promote the Cultural Industry was released, making cultural industry's development part of strategic state policy. Finally, at its sixth plenary session in October last year, the 17th CPC Central Committee approved the decision to deepen the reform of China's cultural system to boost socialist culture.
In recent years, cultural industry has been experiencing a period of prosperity, with its added value growing an average of over 23 percent every year. As a share of the economy, cultural industry made up 2.78 percent of China's GDP, with the share in Beijing a healthy 12.6 percent. Culture Minister Cai Wu expects output of the cultural industry to account for five percent of China's GDP in 2016, thus realizing the goal of building cultural industry into a pillar of the national economy.
However, this figure is still far below the shares that cultural industry enjoys in the American and Japanese economies. "In the U.S., cultural industry output takes up nearly one third of the country's GDP. In some countries, the value of a specific area of cultural industry, like South Korea's computer games, Japanese animation and U.S. films, surpasses that of the iron and steel sector," Fan Zhou, director of R&D Center of Cultural & Creative Industry, Communication University of China, points out. "China still has a long way to go."
Liu Binjie, minister of General Administration of Press and Publication, indicates that culture has become a highly contended field in the world economy, and there is a sense of urgency in the need to enhance Chinese culture's international influence.
Cai Wu says China will be promoting cultural industry to a new level of growth and that it is important in the drive of China's economic restructuring and the transformation of its development pattern. To achieve this goal, efforts have to be made to modernize cultural industry, foster multiple forms of ownership of cultural establishments while retaining the predominance of public ownership, encourage innovation and expand consumption. The government has introduced a number of supporting policies with these guidelines in mind.