Tips in Wuxi
Donglin Academy:
Established in the year 1111, the academy was a center for neo-Confucianism on the lower reaches of the Yangtze River. It appealed to scholars who deplored moral laxity and intellectual weakness. Well versed in state affairs and passionate about destiny of the nation, these academics, known as the Donglin Party, formed a court clique which wielded tremendous influence for decades.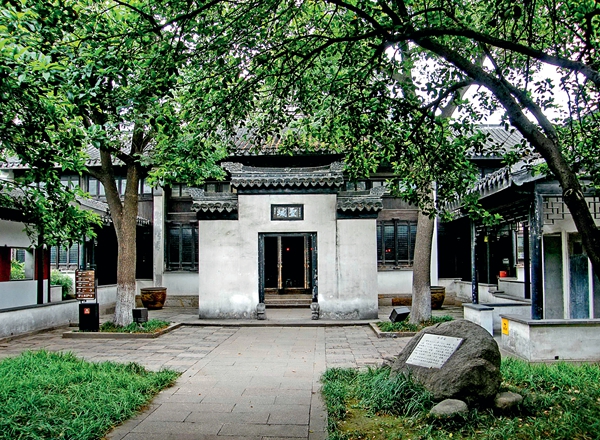 In 2002, after a complete renovation, the Donglin Academy was opened to the public. The most impressive constructions within it include a stone memorial arch, the Donglin Vihara, Lize Hall, Yiyong Hall, Yanju Temple, and the Daonan Ancestral Temple.
Transportation: Take Bus No. 15, 57, 701, 55, or 712 to Donglin Academy.
China (Yixing) Ceramics Museum:
Located in Dingshu Town of Yixing, a city some 70 km southwest of Wuxi City, the museum houses more than 8,000 ceramic exhibits of immense historical value. They represent the long cultural and artistic time span wherein the Chinese people produced and used ceramic wares.
One of the highlights is the museum's large collection of delicate hand-crafted purple clay teapots. They represent Yixing's most famed local wares. These unglazed teapots are highly popular in China for their combination of art and practicality.
Transportation: Take Bus No. 201 from Yixing High-speed Railway Station to the Ceramics Museum Station.
Yuantouzhu Isle:
This small peninsula enters Taihu Lake from its northwest shore, giving it the appearance of a turtle tilting its head. It epitomizes the Taihu Lake scenic spot. The isle, on which more than 30,000 species of sakura – cherry trees – stand, is also one of world's most popular destinations in this respect. The annual Sakura Festival on Yuantouzhu Isle falls between mid-March and mid-April.
Transportation: Take the sightseeing bus from Wuxi Railway Station East Square.
Former Residence of Ah Bing: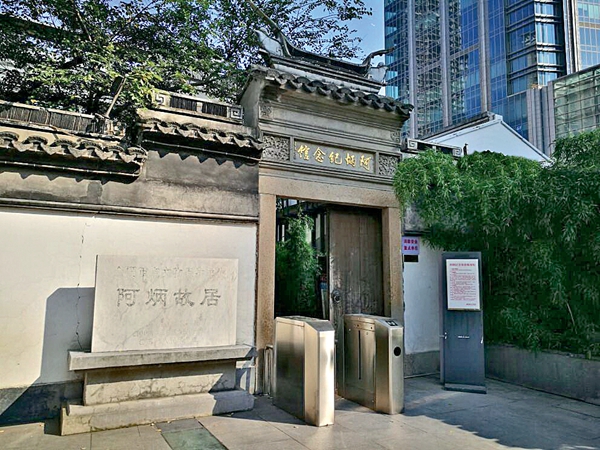 The folk musician Ah Bing (1893-1950), his real name Hua Yanjun, was known as Blind Ah Bing. A master of traditional Chinese musical instruments, he composed many pieces of music that featured drums, flute, the erhu (two-stringed fiddle), and pipa (Chinese lute). After losing his sight at middle age he subsisted by playing music in Wuxi. Only six solos – three on the erhu and three on the pipa – of Ah Bing's creations have been passed down. Most famous is Erquan Yingyue (The Moon Reflected in the Second Spring). Ah Bing's former residence at the center of the old town is the Taoist temple where he was born and died.
Transportation: Take Bus No. 12, 81, and 87 to Dadongfang Shopping Center Station.
Xihui Garden: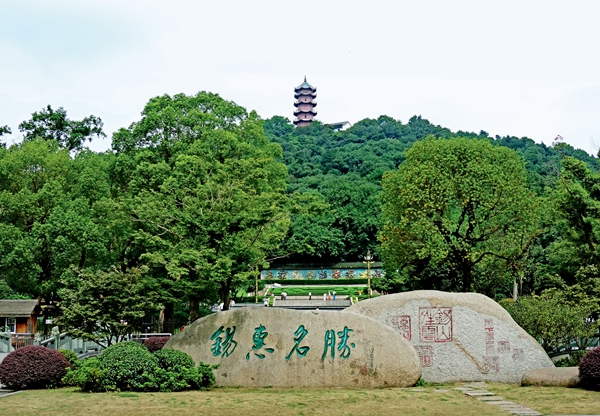 Known as an open-air museum, this large-scale urban garden comprises many historical scenic spots and folklore fairs. The natural scenery surrounding it is also appealing. The garden is close to the Grand Canal and has two mountains behind it. Within it is Hui-shan Spring. It is a favorite place for residents to spend their leisure time.
Transportation: Take Bus No. 15, 83, 75, 27, 56 to the garden.
Services