Shaking off Poverty in Guizhou Province
By staff reporter ZHOU LIN
China's southwest province Guizhou is one of the most poverty-stricken areas in the country. During the 12th Five-Year Plan (2011-2015), 6.56 million people have been lifted out of poverty, however, 3.73 million are still caught in a poverty trap. The local government is ambitious to help another one million people shake off poverty in 2017.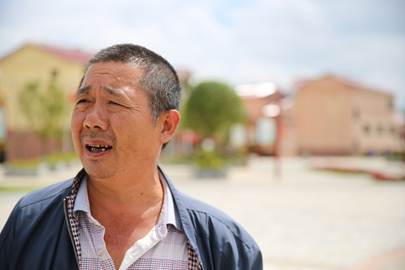 53-year-old Zhang Fuyou lives in Tangyue Village, Anshun City of Guizhou Province. In the late 1990s, he farmed 0.49 acres of land for a living, yet could barely make ends meet.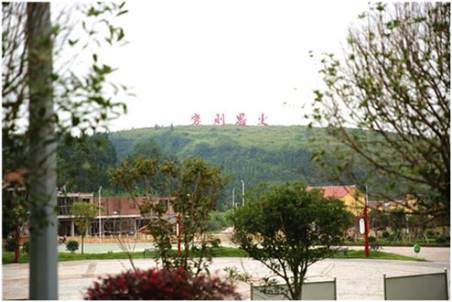 At the top of a hill overlooking the village's cultural plaza, signs holding four gigantic Chinese characters are written in red, meaning: "Poverty breeds a desire for change."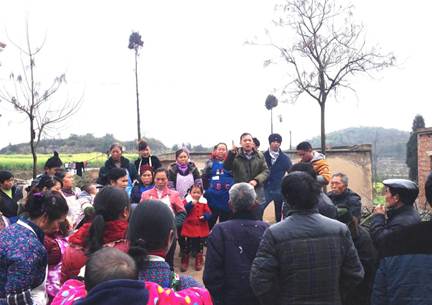 In 2014, a flood triggered economic reform in this village. The head of the village Zuo Wenxue led villagers to provide disaster relief and reconstruct the village. Furthermore, he introduced the three-pronged reform system to: "change resources into assets, change funds into shares, and change farmers into stockholders."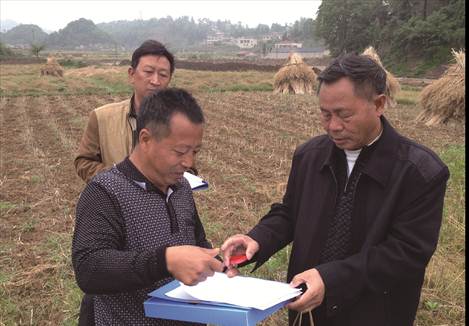 Local farmers were encouraged to voluntarily invest their assets, money, and skills to rural cooperatives in return for dividends and rent, and a salary if they worked for the cooperatives.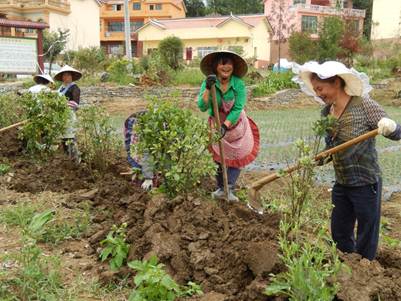 At the same time, a rural cooperative was set up. Before that, 30 percent of land in the village was fallowed because so many people had left the village to work in other places. Now, the fields are all cultivated.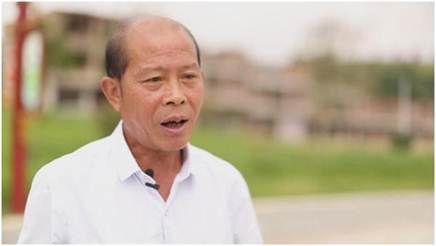 The village has also made a "red nine-point rule" governing villagers' conduct. Villagers are forbidden to host extravagant celebrations to prevent the squandering of money.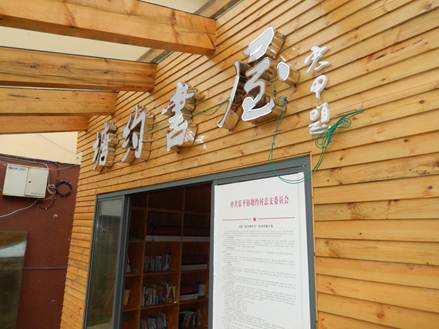 More importantly, better transportation and more communication with the outside world have changed local people's mindset. Tangyue Bookstore was set up for villagers to read.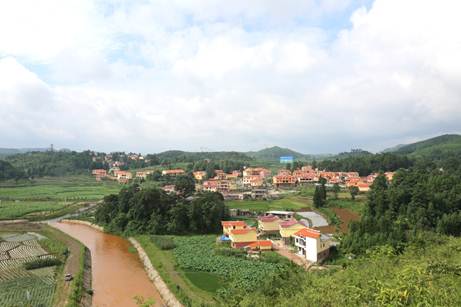 Nowadays, villa-style houses are seen everywhere in the small village which has gone from rags to riches.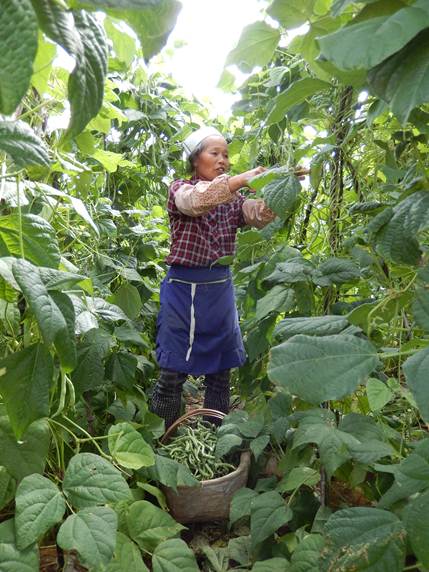 Changes have also taken place in nearby villages. Since Guizhou is dominated by hills inhospitable to traditional crop planting, now local farmers have learned how to produce more lucrative products.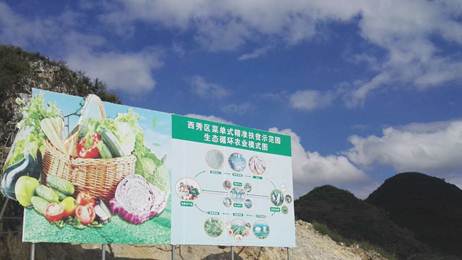 With the opening of the Lvyefangtian (Luxuriant Greenery and Farmland) Company, a large state-owned farm produce distribution center in January 2017, Tangyue and nearby villages' rural cooperatives have gained a new sales channel.
The company purchases farm produce from rural cooperatives in nearby villages, washes, sorts and packs vegetables in terms of quality, and sells them to government departments, schools, hotels, restaurants, and even prisons.
Meanwhile, the government encourages differentiated and diversified development suitable to local conditions. Some impoverished villagers were relocated to towns and started to work there.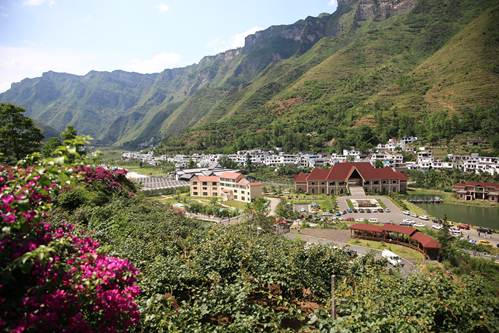 In the Niangniang Mountain Tourist Attraction of Guizhou's Liupanshui City, thanks to the three-pronged reform system, fruit trees now cover the mountains, while a wide variety of vegetables and flowers flourish in the fields.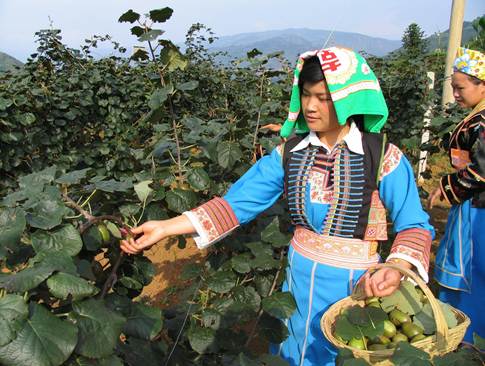 Villagers have learned vegetable planting skills from experts of other provinces. A girl of the buyi ethnic minority is picking kiwifruit in the farmland.
Services