Zhou Tiehai is an extraordinary facilitator and clever conceptual artist. Both of these traits have made him a successful contradiction in the contemporary Chinese art world of the past 12 years. He has encouraged a younger generation of artists to think about new and unique approaches to identifying themselves.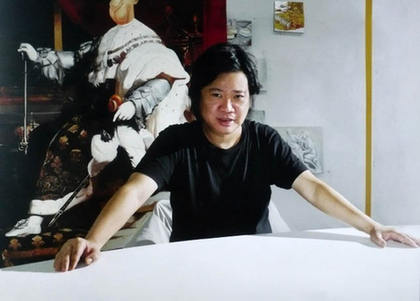 Zhou Tiehai 
A graduate of the Shanghai College of Fine Arts in painting and design, Tiehai began his career in advertising, something he was never really drawn to but thought would be a good move in the early 1990s when he couldn't seem to find a direction for his art. Even though he has been associated at times with the 1980s New Wave Art Movement, he says, "I had no interest in Political Pop art, or Cynical Realism, or anything else other Chinese artists were doing at that time. When everyone else was making statements, I had no statement to make." However, he still preferred fine arts to commercial art.
When the writer Andrew Solomon came to China in 1993 to do a feature on contemporary Chinese art for the New York Times magazine, he met Tiehai but ultimately did not mention him in the article. This had a profound effect on Tiehai and he decided that it was time to "get back into art."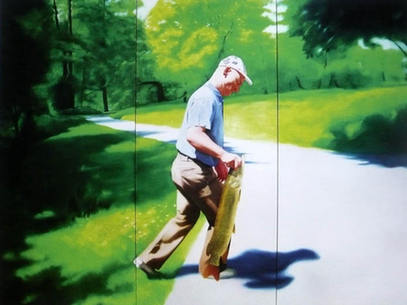 Uli Sigg, 2009 
He says that he made a study and concluded that what appeared to be the most important thing in the art world in general was to get people to believe you were famous, no matter what you might do to support that. Going against the media he didn't respect and a conditional art market he didn't like, he parodied both, creating a series of paintings of magazine covers featuring himself. In these, Art in America, Flash Art, and Newsweek all praised Tiehai. This conceptual calculation brought him attention and he decided to keep it going.