Ji Dachun: Imagine It, Paint It
"There is nothing that can't be painted; if I can imagine it, I can paint it, and I can imagine a lot."
By JON BURRIS
When I think of Ji Dachun, I can imagine him sitting down with Rene Magritte over tea and discussing theories on painting or playing chess with Marcel Duchamp and Man Ray. Dachun is a true surrealist and there are simply not that many contemporary Chinese surrealist painters. He is as unique as the subjects of his paintings that, for all their diversity, are consistently whimsical, irreverent, absurd, and always minimal like the workspace in which they are created.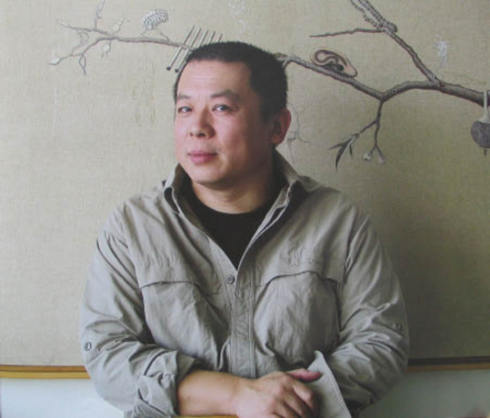 Ji Dachun 
Even before I visited Dachun, I expected his studio to be neat and orderly, but I was not prepared for how spartan it would actually be. Entering his apartment in central Beijing I had the strong impression he had just moved in and only the dining table and chairs had been delivered. It faces south and soft light floods in through the floor to ceiling windows, creating a glow on nearly every surface which is painted white. The studio is just an extension of this Chan-like space which is quite fitting, really, considering that Dachun reminds me of a happy, round-faced Buddhist monk with a mischievous grin.
Critics often refer to his art as having a childlike quality but that belies the intelligence of it and the understanding Dachun has of art history, not only that of his own culture, but many others. Talking to Dachun, it is clear that he is well versed and worked through years of trial and error to arrive at his unique style that borrows influence from the unlikely extremes of classical Chinese art to the Dada Movement. Not surprisingly, he cites artists like Arshile Gorky and Cy Twombly as having an impact on his early research.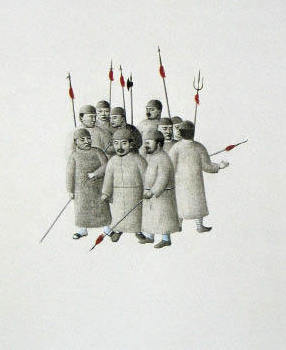 Chinese People Are Really Great, 2002
Services