Wu Dajing Wins China's First Gold at PyeongChang 2018 with World Record
Wu Dajing Wins China's First Gold at PyeongChang 2018 with World Record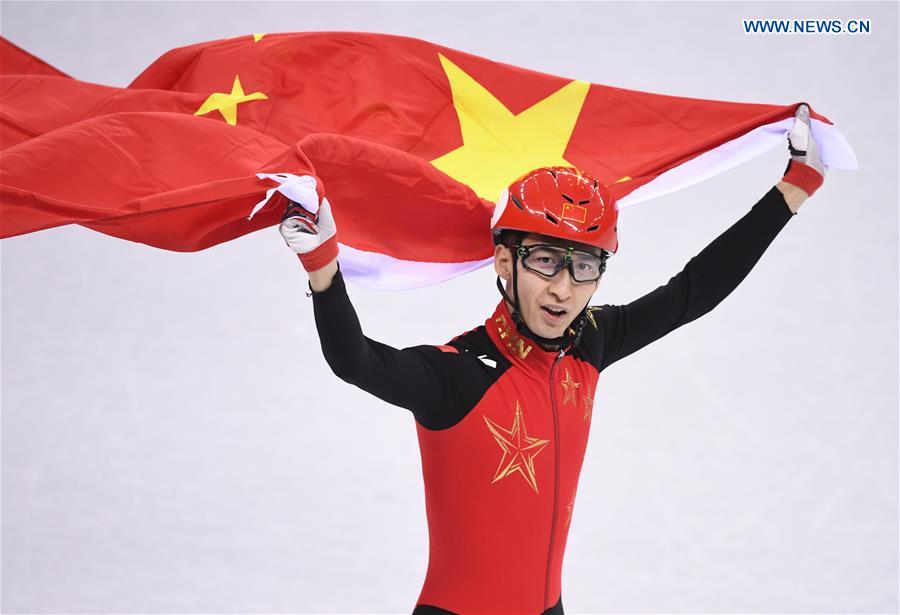 Wu Dajing of China celebrates victory after men's 500m final of short track speed skating at the 2018 PyeongChang Winter Olympic Games at Gangneung Ice Arena, Gangneung,South Korea, Feb. 22, 2018. Wu Dajing claimed gold medal in a time of 0:39.584 and set new world record. (Xinhua/Lan Hongguang)
Wu Dajing won China' s first gold medal at the PyeongChang 2018 Olympic Winter Games by breaking world record in short track men's 500m here on Thursday.
World No. 1 Wu proved his dominance in the event by breaking world record twice in quarterfinals and final A. The 23-year-old made a strong start in the final A and kept the lead before winning the gold medal with a time of 39.584 seconds, 0.216 faster than the former record he just set earlier in the quarterfinals.
It is the first gold medal of Chinese delegation at PyeongChang 2018 and also the first gold medal of Chinese men's short track at the Olympics.
Source: Xinhua
Services