Survey shows positive changes in Sino-Japan public opinions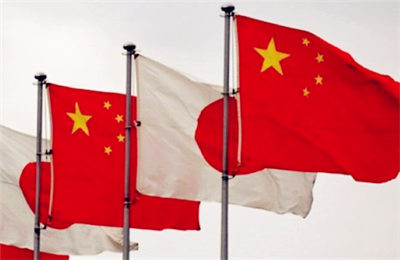 The results of the 11th Public Opinion Poll on China-Japan Relations, jointly conducted by China International Publishing Group (CIPG) and Japanese nonprofit think tank Genron NPO, were released in Beijing on October 22.
The survey found that although most respondents in both countries still have negative impressions of each other, mainly influenced by ongoing disputes on territorial and historical issues, there have been obvious positive changes in their overall attitudes.
A majority of respondents agree on the principle of peace, cooperation and development and hope the two countries can co-exist in peace, and achieve common development. These changes will create a foundation of public support for further stability in China-Japan relations.
1. More respondents in both countries view China-Japan relations as "important". A total of 70.1 percent of Chinese respondents and 74.4 percent of Japanese respondents believe the bilateral relationship is important (including "relatively important"), up from last year's 65 percent and 70.6 percent, respectively.
2. Respondents in both countries have more confidence in improving China-Japan relations in the future. With regard to future bilateral relations, although the proportion of Chinese respondents expecting better China-Japan relations didn't increase from last year, the percentage who expect a worsening or relative worsening fell to 41.1 percent from 49.8 percent. For the Japanese side, 24.7 percent believe China-Japan relations will further worsen, down from last year's 36.8 percent. Meanwhile 12.7 percent of Japanese believe relations will improve, up from last year's 8.0 percent.
3. Respondents in both countries show improved impressions of each other's country. A total of 78.3 percent of Chinese respondents have "unfavorable" or "relatively unfavorable" impressions of Japan, down from last year's 86.8 percent. On the other hand, the percentage of Japanese having "unfavorable" impressions of China stood at 88.8 percent, slightly down from 93 percent last year.
4. Improved willingness for private exchanges. A total of 35.7 percent of Chinese respondents wish to visit Japan, up from last year's 22.5 percent, while 63.2 percent chose "do not want to visit," down from last year's 72.6 percent. On the Japanese side, 32.9 percent want to visit China, up from last year's 29.6 percent, while 67 percent are negative, down from last year's 70.4 percent. The percentage of Chinese respondents who believe private exchanges are "important" or "relatively important" to improve and develop China-Japan understanding has risen to 76.9 percent, up significantly from last year's 63.4 percent. The relative Japanese figures are 67.1 percent , up from last year's 64.4 percent. Respondents in both countries showed strengthened willingness to step up cooperation in "tourism," with 17 percent of the Chinese and 29.3 percent of the Japanese expressing this sentiment, up from last year's 8.3 percent and 18.5 percent, respectively.
5. Improving views on China-Japan friendship and regional cooperation. A total of 54.3 percent of the Chinese respondents are in "favor" or "relatively in favor" of China-Japan cooperation on regional issues, up from last year's 52.2 percent. Meanwhile, 58 percent of the Japanese hope China and Japan can co-exist in peace and achieve common development, up from last year's 54.6 percent. Meanwhile, "peace" and "cooperation and development" are the top two values in regional cooperation emphasized by both sides. A total of 59.6 percent of Chinese and 72 percent of Japanese view "peace" as the most important values, while 39.6 percent of Chinese and 41.6 percent of Japanese chose "cooperation and development."
As to issues that require China-Japan cooperation and help improve bilateral relations, respondents in the two countries give different answers. "Strengthen economic cooperation" (31.8 percent) and "promote dialogue and cultural exchanges in the civil sector" (22.4 percent) were the most prominent answers given by the Chinese. On the other hand, "cooperation on political and security issues" (32.6 percent) and "cooperation on international issues" (19.1 percent) were most favored by Japanese respondents.
Chinese respondents chose "peace-keeping in East Asia" (37.3 percent), "cooperation in trade and investment, establishment of a free trade zone" (35.1 percent) and "energy-saving technology, and renewable energy including wind power and solar power" (30.7 percent) as top fields for China-Japan cooperation. On the other hand, the Japanese chose "environmental issues including air pollution" (67.7 percent), "North Korea nuclear issue" (50.9 percent), "food safety" (46.4 percent) and "peace-keeping in East Asia" (39.8 percent) as their top answers.
6. Territorial and historical issues are still main concerns. The "territory issue" remains the top concern for improvement of Japan-China Relations, with 66.4 percent of the Chinese repspondents and 56 percent of the Japanese thinking so. "Lack of trust between the Chinese and Japanese governments" came as the second biggest concern this year, replacing last year's "historical issue." As to the "Statement by Prime Minister Shinzo Abe on the 70th anniversary of Japan's WW2 surrender," 74.1 percent of the Chinese respondents are "dissatisfied" (including "relatively dissatisfied" and "completely dissatisfied"). A total of 60.2 percent of Chinese are opposed to the visits paid by Japanese prime ministers to the Yasukuni Shrine in Tokyo, regardless of whether a visit is made publicly or privately.
The annual poll, conducted between late August and the end of September this year, garners responses from a wide spectrum of social sectors in both countries. In China, respondents included 1,570 Chinese residents in 10 major cities of Beijing, Shanghai, Chengdu, Shenyang, Xi'an, Guangzhou, Wuhan, Nanjing, Qingdao and Zhengzhou, and 400 elites across the country. In Japan, the survey included 1,000 public citizens and 628 elites.
Launched in 2005, the annual public opinion poll has been an important part of the Beijing-Tokyo Forum and a key channel for enhancing mutual understanding between China and Japan.
The Beijing-Tokyo Forum has been held annually since 2005, and has become one of the most prominent platforms for elites from both China and Japan to exchange views. Jointly organized by China International Publishing Group and Genron NPO, the 11th Beijing-Tokyo Forum is scheduled to be held on October 23 in Beijing.
It will gather over 500 guests and representatives from both countries to discuss political, foreign affairs, economic and trade, security, cultural, environmental protection and tourism issues.
Source: China.org.cn
Services