The New Situation of Sino-U.S. Economic and Trade Cooperation
By XIANG ANBO
SINCE China and the U.S. officially established diplomatic relations on January 1, 1979, their trade ties have developed rapidly. Bilateral trade increased from US $2.45 billion to US $555 billion in 2014, a growth of more than 220-fold. In addition, the scale and scope of cooperation have burgeoned, the content of cooperation is increasingly rich, interdependency continues to tighten, and an integrated benefit pattern has taken shape. The 36-year economic and trade cooperation has turned the two countries into each other's second-largest trade partners. Compared to 1979, bilateral economic and trade cooperation has undergone a qualitative shift based on the enormous scale, and cooperation has spread to various fields.
Remarkable Progress
From 1979 to 1991, the U.S. government consolidated cooperation between the two countries through developing bilateral economic and trade cooperation. The two governments signed the Agreement on Sino-U.S. Economic and Trade Relations in 1979. China's reform and opening policy also laid a sturdy foundation for the sound development of bilateral trade ties. However, since the trade ties began from a low base, trade volume was initially small. Although the average annual growth during that period was 15.8 percent, it was not until 1998 that the volume exceeded US $10 billion. Moreover, problems of stability also arose.
The period from 1992 to 2001 – from the end of the Cold War to just prior to China's accession to the WTO – was the rapid development stage of Sino-U.S. economic and trade relations. In 1992, Deng Xiaoping's Southern Inspection Tour touched off China's process of reform and opening-up. China's leadership resolved to establish a socialist market economy, thus accelerating the pace of integration with the global economy. The intensive development of economic globalization and a relatively stable political and economic environment has since fostered trade ties. Trade value accordingly maintained a powerful momentum as, during that decade, bilateral trade was US $484.6 billion, with average annual growth of 18.5 percent.
Since China joined WTO in 2002, expanding opening, ongoing competition and cooperation with the global economy has provided the two countries with more capacity for development and greater opportunities. In 2014, the U.S. became China's largest market for exports and fifth-largest source of imports, while China was America's third-largest export market and its largest source of imports.
Win-Win the Keynote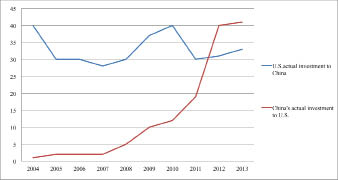 Chart 1: Sino-U.S. Actual Investment Volume (Unit: US $100 million)
Source: Ministry of Commerce of the People's Republic of China
Mutual benefit and a win-win result is the foremost feature of the Sino-U.S. economic and trade cooperation from which both sides have benefited since the establishment of diplomatic relations, realizing a genuine win-win situation. The U.S. has not only directly benefited from economic and trade cooperation with, and exports to and investment in China, but also reaped a huge dividend from China. China's exports to the U.S. have also bestowed benefits on American consumers, especially middle- and low-income earners. High-quality, affordable Chinese products have not only broadened American consumption choices, but also constituted one influencing factor holding the lid on inflation rates, notwithstanding the pressure of tremendous twin deficits.
Research by the United States-China Business Council (USCBC) indicates that the large number of quality and inexpensive products that the U.S. imports from China are equal to an annual increase of US $1,000 in every family's disposable income. Moreover, the ever-increasing economic and trade relations have spawned myriad job opportunities. From 2001 to 2010, American exports to China added more than three million jobs. According to the USCBC 2014 annual report, U.S. exports to China are beneficial in promoting America's transportation infrastructure, agricultural production, electronic equipment, and chemical engineering sectors. They further boost employment in port cities that ship goods to China.
China has also greatly gained from bilateral economic and trade cooperation. In 2014, the bilateral trade in goods totaled US $555 billion, with an annual growth of 5.4 percent, accounting for 12.9 percent of China's total export-import cargo volume. China's exports to America were US $396 billion, with a year-on-year growth of 6.4 percent, making up 16.9 percent of China's total export cargo volume. China's imports from America were US $159 billion, with a yearly growth of 3.1 percent, representing 8.1 percent of China's total import cargo volume. China's surplus in the commodity trade to America reached US $237 billion, which was 62 percent of China's surplus in the commodity trade. Also, Chinese enterprises have rapidly increased investment in the U.S. in recent years (see Chart 1).
The Sino-U.S. bilateral economy and trade are highly complementary, their interdependency constantly grows, and areas of cooperation continually expand. As the world's largest developing country and largest developed country, their economic and trade cooperation rests on a solid common foundation. The two countries so differ in levels of development, production factors and industrial structure that this causes a strong complementarity in resources, market, funds and technology. As the product mix of bilateral trade (Charts 2 and 3) demonstrates, this yields more marginal income through strengthened economic and trade cooperation.
High-level economic communication is frequent, and local economic and trade cooperation has achieved palpable actual effects. Sino-U.S. economic and trade cooperation is the ballast for and thruster of bilateral ties, exerting a positive multiplier effect on bilateral relations. Senior officials from both sides pay due regard to bilateral economic and trade cooperation. During the recent Sino-U.S. summit, the two sides reached a consensus on continuing to craft a new relationship paradigm between great powers, while affirming the importance that sets the economic relationship at the core of bilateral ties, and indicating an orientation towards expanding and widening economic and trade cooperation. The China-U.S. Strategic and Economic Dialogue – a normal communication mechanism – has enabled both sides to attain a consensus and practical achievements in buttressing macroeconomic policy coordination and cooperation, deepening cooperation in trade and investment, and promoting international cooperation and global governance reform, as well as accelerating financial stability and reform.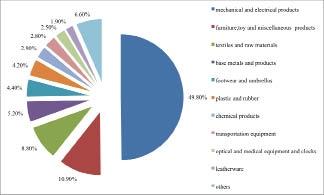 Chart 2: America's Major Exports to China in 2014
Source: Ministry of Commerce of the People's Republic of China
Furthermore, four joint work groups have been set up under the framework of the Joint Work Groups for Trade and Investment between Chinese Provinces and U.S. States. These groups establish contacts among governments, enterprises and personnel, helping all exploit mutually beneficial new fields via the respective strengths of each. This cooperative mechanism has tightened and diversified Sino-U.S. economic and trade relations, and become a major platform for further promoting enterprise cooperation in the two countries.
Dissonance in the main theme of economic and trade cooperation generates trade friction, however. Along with the development of bilateral economic and trade cooperation, Sino-U.S. trade friction also frequently emerges. The "337 Investigations" present a case in point. From 1972 to 1985, the U.S. launched 239 cases of "337 Investigations" and no Chinese enterprise was involved; 1986 to 1995 saw 143 initiated, of which three entailed Chinese companies; of the 177 cases from 1996 to 2005, a total of 43 Chinese companies were implicated. Throughout the 2006-2013 period, Chinese enterprises embroiled in such investigations remained at a high level. Both sides also harbor grievance over such issues as trade imbalances, the RMB exchange rate, the technology deficit and the financial crisis.
Widening Cooperation Space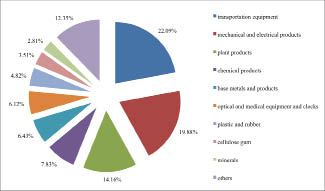 Chart 3: China's Major Exports to America in 2014
Source: Ministry of Commerce of the People's Republic of China
Cooperation is in general the leitmotif of Sino-U.S. trade ties; however, both nations still need to address such sundry issues as trade imbalances, trade protectionism and intellectual property disputes. As regards swelling bilateral trade, widening the integration of interests, and promoting stable and sound trade ties, governments and enterprises on both sides have much room for improvement. 
Expanding multilateral and bilateral trade and economic ties and spurring the conclusion of trade and investment agreements is imperative, as is broadening and deepening economic and trade cooperation. Under the multilateral framework, China has not only actively participated in the ongoing negotiation of agreements on environmental goods, government procurement and information technology, but also exerted great efforts to implement the Agreement on Trade Facilitation. At the bilateral trade level, China and the U.S. are negotiating an investment agreement based on pre-investment national treatment and the negative list. This is a significant reform of China's foreign capital management system. The conclusion of the agreement will lift bilateral ties to a new high. Enterprises in the two countries that engage in economic and trade cooperation will enjoy more preferential policies and better legal protection.
Bilateral economic and trade cooperation will be strengthened by high-level dialogue and joint commission on bilateral economic and trade. In recent years, high-level dialogue mechanisms such as the China-U.S. Strategic and Economic Dialogue and Sino-U.S. Joint Commission on Commerce and Trade have been crucial to reinforcing inter-governmental communication, enhancing mutual trust, and controlling disparities, as well as deepening collaboration. In the future it is imperative to further give full play to the salutary function of the exchange and cooperation mechanism; the two governments should treat all kinds of enterprises impartially in the course of investment reviews and fulfill their commitments on market economy status. Relevant negotiations and constructive achievements will propel a balanced and mutually beneficial development of bilateral economic and trade cooperation.
Cooperative foundation will be solidified by deepening cooperative mechanism between Chinese provinces and the U.S. states. The Chinese government and China's enterprises will respond to the "going global" strategy and the "Select U.S.A." initiative, making full use of the China International Fair for Investment and Trade and the China-U.S. Governors Forum, for which investment promotion will be actively launched. This will render the cooperative mechanism between Chinese provinces and U.S. states a major platform for boosting pragmatic cooperation among the two nations' enterprises.
Services