Initiating a New Partnership Between China and Developed Countries
By XIANG ANBO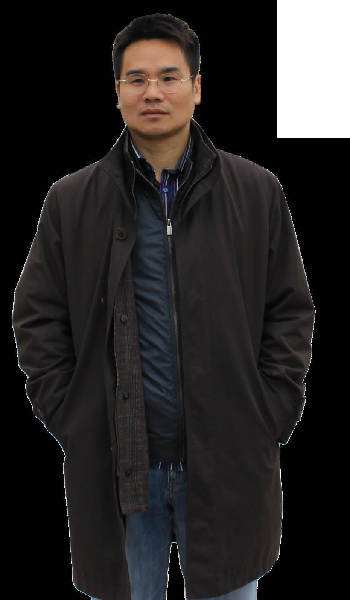 Xiang Anbo is an associate research fellow with the Enterprise Research Institute under the Development Research Center of the State Council.
IN a July speech at the Paris headquarters of the Organization for Economic Cooperation and Development (OECD), Chinese Premier Li Keqiang said that it's time for China and the developed countries to build a new type of relationship. In his keynote address titled "Keep Development in Focus and Create Prosperity for All," Li pointed out that China is still the largest developing country in the world, and that against the backdrop of a deeply integrated world economy, China and the developed countries can build a relationship focused on international production capacity collaborations and third-party market explorations. His assertion underscores China's new model of international economic cooperation.
International Collaborations on Production Capacity
China wants to strengthen collaborations with developed countries on production capacity, which has four key parts. First, to integrate development plans and cooperate on infrastructure construction. For instance, China's Belt and Road Initiative can be paired with the EU's Juncker Investment Plan, since the two programs are compatible and complementary in many areas. Industry revival initiatives like Made in China 2025 share similar targets with Germany's Industrie 4.0, the New Industrial France program and the U.K.'s outlook on manufacturing in 2050.
Second, to explore third-party markets and cooperate on priority areas such as equipment manufacturing. Chinese companies are now seeking collaborations on production capacity in other developing countries. They offer strengths in mid-range equipment manufacturing but still need to purchase and integrate state-of-the-art equipment from developed countries.
Third, to prioritize industrial investment and financial cooperation. China has huge forex reserves and a strong desire to invest and participate in Europe's development through different types of financial collaborations. Similarly, developed countries can share the dividends of China's development through financial cooperation.
Last but not least, to elevate the level of trade and investment liberalization. Based on the principle of reciprocity and mutual benefits, China and Western countries are able to properly handle trade friction and accelerate trade.
As the largest developing country, China has an extraordinary production capacity, which is complementary to the technical advantages of developed countries. Strengthening international collaboration on production capacity is expected to meet buoyant demand from developing countries. The collaboration will not only benefit both sides, but also accelerate the growth of more developing countries, and hence contribute to world peace and prosperity.
Jointly Explore Third-party Markets
One key area of the collaboration China is advocating is to jointly explore third-party markets in priority areas such as equipment manufacturing. This is open-ended, and its core is to combine China's huge production capacity with Western countries' advanced technologies. The joint exploration of third-party markets will benefit all sides involved: developing countries at the early stages of industrialization, which are in need of infrastructure upgrading; China, which is in the middle of industrializing; and developed countries, which have realized high-level or even post-industrialization. Eventually, the world economy will reach sustainable development.
So far, China and France are taking the lead and have reached a consensus in this field. A collaborative project in nuclear energy generation has made progress, and more projects in infrastructure, security, finance, energy, peacekeeping, health care, and education are expected to be jointly carried out in central and southeast Africa. During his June visit to France Chinese Premier Li Keqiang agreed with his French counterpart Manuel Valls on expanding cooperation in industry, energy and third-party markets. Considering many successful collaborative cases in the past, the Sino-French cooperation will motivate more Western countries to participate in third-party collaborations.
Bring Benefits to Multiple Parties
China, dubbed the "world's factory," is the biggest manufacturer of 200-plus industrial products. But it is still at the mid-range of the industrial chain. Integrating China's strength in mid-range equipment manufacturing and production capacity with Western countries' high-end equipment technologies is expected to meet the enormous demand for infrastructure from the six billion people living in developing countries. Furthermore, the collaboration will provide the global market with more high-end products at cheaper prices. It is a new way to promote South-North and South-South cooperation, as well as an effective prescription for the sluggish recovery of the world economy.
For those at the early stages of industrialization, the global collaboration on production capacity will accelerate infrastructure construction, facilitate industrialization, and reduce poverty.
The collaboration will also help developed countries to further industrialize by boosting their exports of core technologies, key components, and energy-saving equipment.
For China, the collaboration is seen as an upgraded "go global" strategy, a path that the country must take under its new development phase and economic environment. It will ease pressure from the economic downturn, efficiently infusing the global market with domestic high-quality surplus capacity, as well as motivating the upgrade of such domestic industries as equipment manufacturing.
Of course, China has recognized the challenges and obstacles on the way to promoting these collaborations. It is imperative for it to design and establish mechanisms that can increase incentive compatibility, ensure information transparency and optimize the allocation of resources, as well as uplift the innovative ability of business models that can balance various interests and reform the structure of deals, and attach great importance to dispute management and cultural integration. The international collaboration on production capacity will benefit the world market and accelerate the development and progress of all.
Services