Key Chinese Concepts
神韵
/shényùn /
Elegant Subtlety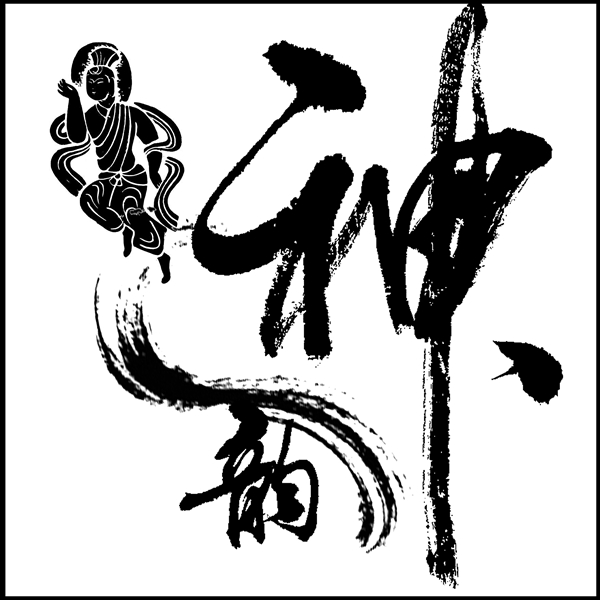 指文学艺术作品中清远淡雅的意蕴和韵味。原本是对人物的风度神情的评价,魏晋时人认为人格之美在于内在精神气韵,不同于汉代人推重外形。后来这一概念进入书画理论,指作品内在的精神韵味。明代人从书画理论引入诗歌理论,使神韵成为对诗歌风格的要求,清代王士祯是"神韵说"的发扬光大者,他特意编选了《唐诗神韵集》,借编选理想的诗歌阐发自己的审美趣味,又在诗歌理论著作中大力倡导,构建起独具特色的诗歌艺术审美体系,从而使"神韵说"得以完善定型,最终成为清代诗学的一大流派。
This term refers to the subtle elegance of literary and artistic works. It was originally used to depict a person's mien and manner. During the Wei and Jin dynasties, the propriety inherent in a person was valued, whereas during the previous Han Dynasty, a person's external appearance was stressed. Later on, this concept was incorporated into the theory of calligraphy and painting to refer to the elegant subtlety of a work. In the Ming Dynasty, the concept was extended to the theory of poetry, and elegant subtlety became a requirement for composing poetry. Later, Wang Shizhen of the Qing Dynasty further developed the theory of elegant subtlety. In compiling The Elegant Subtlety of the Tang Poetry, he elaborated on his aesthetic views. In his writings on poetry theory, Wang Shizhen championed these views and created his own unique poetical aesthetics, enriching the theory of elegant subtlety, and making it a major school of the Qing-dynasty poetics.
◎诗之佳,拂拂如风,洋洋如水,一往神韵,行乎其间。(陆时雍编《古诗镜·诗镜总论》)
(好诗如同拂面的清风,如同流过的浩大河水,仿佛有种神韵行进在诗的字里行间。)
Just as gentle breeze touching one's face and the river flowing past, a good poem has elegant subtlety permeating its lines. (Lu Shiyong: A Comprehensive Digest of Good Ancient Poems)
◎予尝观唐末五代诗人之作,卑下嵬琐,不复自振,非惟无开元、元和作者豪放之格,至神韵兴象之妙以视陈隋之季,盖百不及一焉。(王士祯《梅氏诗略序》)
(我曾经读唐末五代时的诗人作品,格调卑下猥琐,气势不振,非但没有开元、元和年间诗作的豪放风格,在神韵、兴象的绝妙方面,甚至连陈、隋衰微时期的诗作的百分之一都比不上。)
I have read the works by poets of the late Tang Dynasty and the Five Dynasties and found their poetry mean-spirited, trivial, and depressing. They were far less bold and daring than those poems written between the Kaiyuan and Yuanhe periods of the Tang Dynasty. Worse still, they did not have the slightest traces of the elegant subtlety and inspiring imagery that were evident in the poetry written in the State of Chen during the Northern Dynasties and in the Sui Dynasty when poetry was already in decline. (Wang Shizhen: Foreword to Poetry by the Mei Family)
意象
/yìxiàng/
Imagery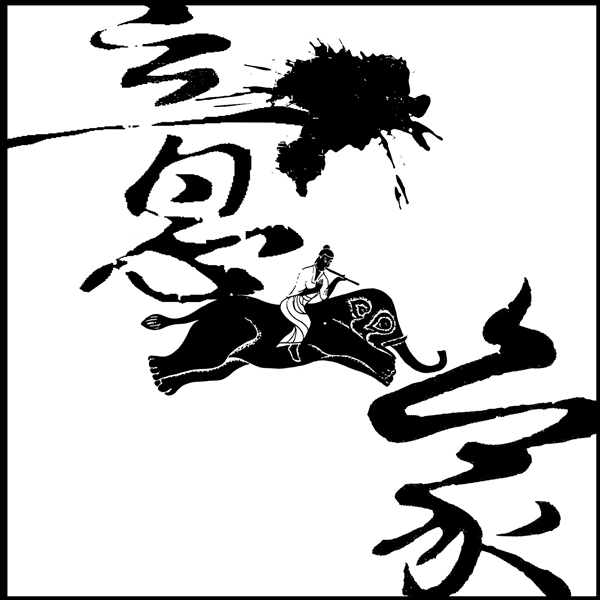 文学作品中表达作者主观情感和独特意境的典型物象。"意"指作者的思想情感;"象"是外在的具体物象,是寄寓了作者思想情感的艺术形象。在文学创作中,"意象"多指取自大自然中能够寄托情思的物象。"意象"强调文学作品的思想内容与形象之美的和谐生成,是一种成熟的文艺形态。
Imagery refers to a typical image in literary works, which embodies the author's subjective feelings and unique artistic conceptions. Yi (意) literally means an author's feelings and thoughts, and xiang (象) refers to the image of a material object in the external world, an artistic image reflecting the author's thoughts and feelings. In literary creation, imagery often refers to those images in nature with which an author's feelings and thoughts are associated. Emphasizing the harmonious relationship between beauty in both form and content, it is a mature state of literary creation.
引例 Citations:
◎窥意象而运斤。(刘勰《文心雕龙·神思》)
(探寻心中的意象而构思运笔。)
An author explores the imagery in his mind, conceives a work, and writes it down. (Liu Xie: The Literary Mind and the Carving of Dragons)
◎意象欲出,造化已奇。(司空图《二十四诗品·缜密》)
(诗歌的意象浑欲浮现,大自然是这般奇妙。)
What a wonderful state of nature it is when the imagery of a poem is about to emerge! (Sikong Tu: Twenty-Four Styles of Poetry)
Services