Experts Focus on "China in a New Era" at the Seventh World Forum on China Studies
By staff reporter ZHOU LIN
The seventh World Forum on China Studies was held in Shanghai from December 10 to 11 with the theme of "China in a New Era."
Co-sponsored by the State Council Information Office and the Shanghai Municipal Government, the World Forum on China Studies is an international academic forum organized by the Shanghai Academy of Social Sciences and the Shanghai Information Office.
Jiang Jianguo, deputy director of Publicity Department of CPC Central Committee and director of State Council Information Office, attended the forum and addressed the opening ceremony.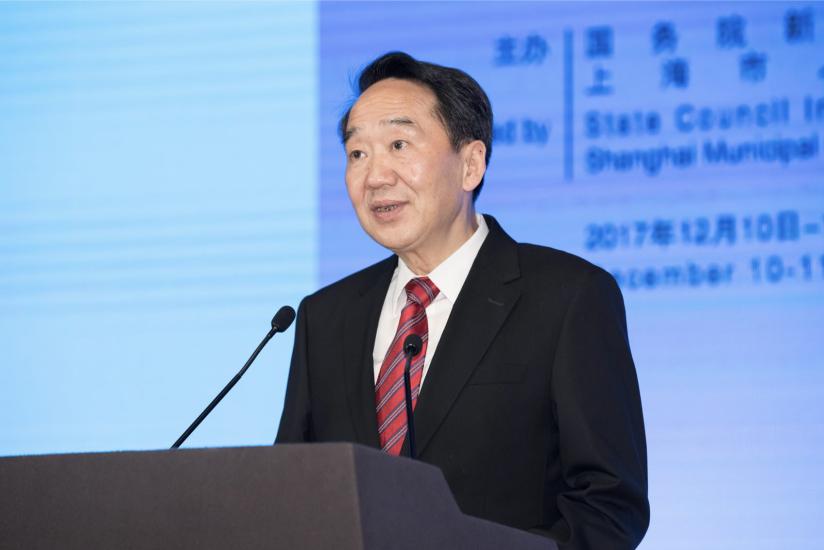 Jiang Jianguo delivers a keynote speech on the opening
ceremony of the seventh World Forum on China Studies.
Kevin Rudd, former prime minister of Australia and president of Asia Society Policy Institute, participated and shared his views on the New Sinology in the new era. "The world had witnessed China's incredible transformation from an impoverished country into a global great power," said Kevin Rudd. "One further challenge for a new sinology lies in how we can begin to forge not just common interest, but also common values across the different civilizations and traditions we represent."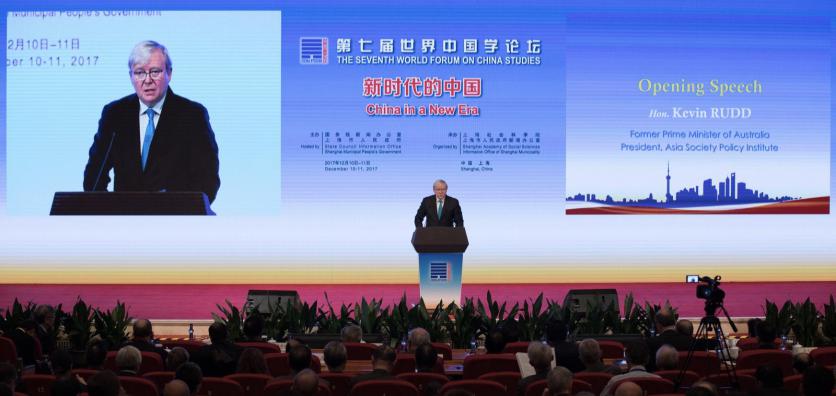 Kevin Rudd is making a speech titled "the New Sinology in the New Era."
The two-day forum consisted of an opening plenary session, six round-table workshops and a concluding plenary session. The themes of the round-tables included Guiding Thoughts of the New Era, Balanced Development in the New Era, Cultural Confidence in the New Era, Institutional Building in the New Era, Major Country Diplomacy in the New Era, and Special Panels on China Studies. Many domestic and foreign experts shared their studies and made discussions on the above topics.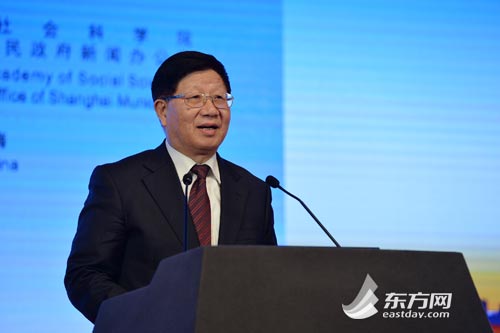 Li Junru, former vice president of Party School of the CPC Central Committee makes a speech.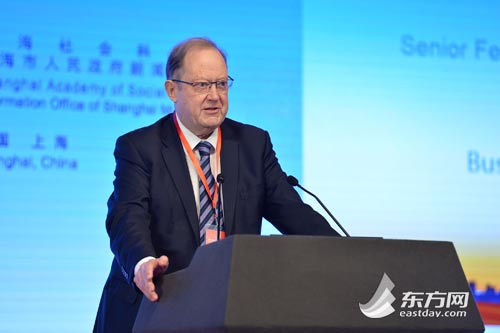 John Ross, senior fellow of Chongyang Institute for Financial Studies of Remin University of China and
former director of Economic and Business Policy for the Mayor of London makes an honorary speech.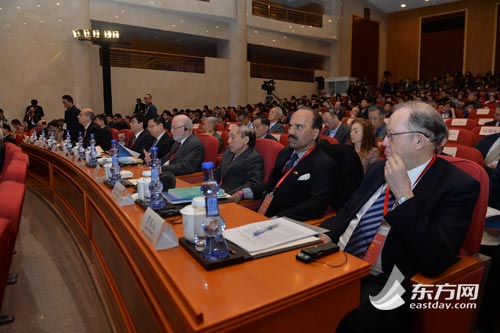 The forum has established its academic and social reputation internationally, attended by around 2000 scholars, experts, opinion leaders, veteran politicians, think-tank representatives, and diplomatic missions of over 50 countries and regions. Besides, its activities have received extensive coverage by dozens of professional media outlets, with its views and findings widely quoted in the academic community around the world.
Services