Tips in Foshan
Foshan Ancestral Temple
Located in Chancheng District, the temple was first built between 1079 and 1085. The existing constructions were built in 1372. The layout of the compound best exemplifies the principles of ancient Chinese gardens, with a strong hue of Lingnan Culture.
The temple is decorated with a plethora of pottery sculptures, wood carvings, and brick carvings, all themed on folk stories. The 300-year-old Wanfu Stage is the oldest and best preserved stage in South China. Before the stage is a broad stone-paved view zone, with two floors of corridors extending on both sides for audience. Now, the temple has been renovated as a museum, exhibiting local architectures and folk arts. The compound includes the temple, the Temple of Confucius, and two memorial halls dedicated to Kung Fu masters Wong Fei-hung and Yip Man, respectively.
Transportation: Take shuttle bus at Guangzhou Railway Station to Zumiao Station in Chancheng District; or take subway Line 1 of Guangzhou, change to Guang-Fo Subway at Xilang Station, and get off at Zumiao Station. 
Liangyuan Garden
Built between the late 18th century and mid-19th century, the compound used to be the residence of Liang's family; thus its name. The layout and patterns embody the delicacy and exquisiteness of the Lingnan style, but also integrate a more graceful style that is commonly seen in the lower reach of the Yangtze River.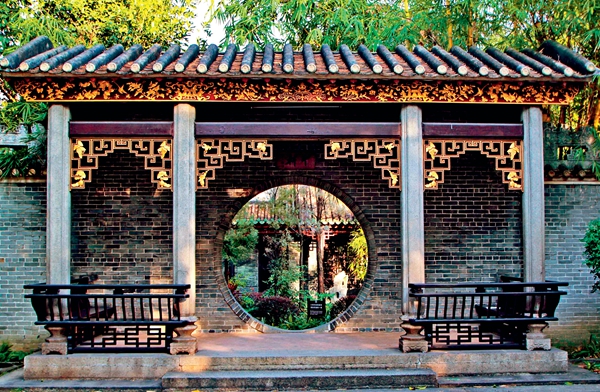 Liangyuan Garden is considered a representative of Lingnan gardens. Moreover, it has a large collection of works by famous calligraphers. Watery scenery, stones, and calligraphic works are called the "three treasures."
Transportation: Take Bus No.118 from Zumiao Station to Liangyuan Station, and then take a 20-minute walk.
Wing Chun Boxing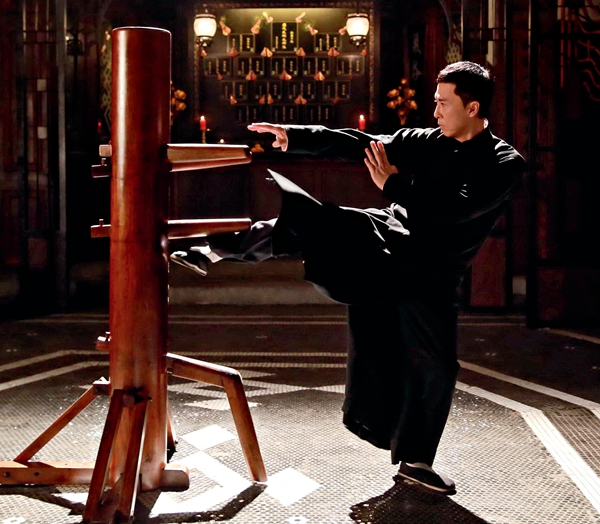 The recently popular film Ip Man, based on stories of Yip Man, aroused a nationwide interest about Wing Chun Boxing. This style of boxing is known for positive defense and efficient movements. Compared to other schools, Wing Chun focuses on subduing enemies as quickly as possible, to minimalize the damage to his enemies. As to the origin, there are more than a dozen versions, but one thing is sure that the Wing Chun made its fame in Foshan. In 1949, Yip Man, 57, settled down in Hong Kong and began to teach disciples who came from all walks of society, and Bruce Lee was one of them. In 2014, the Wing Chun Boxing entered the fourth batch of national-level intangible heritage list.
Nanfeng Kiln Tourism Zone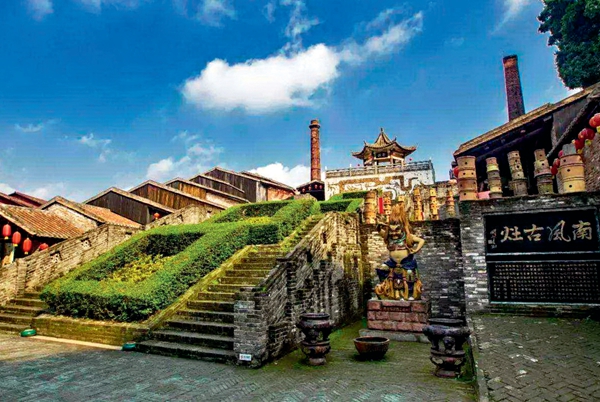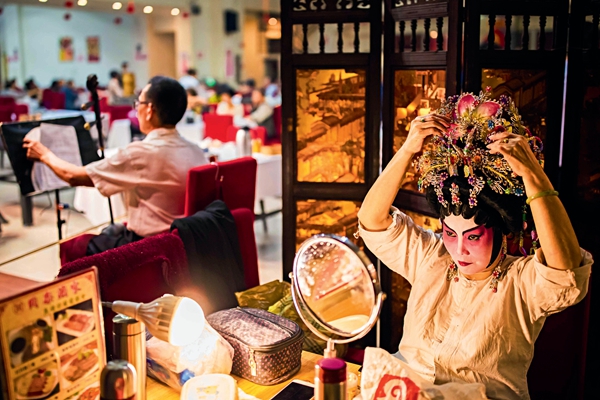 Located in Shiwan Town, the tourism zone, centered on the ancient kiln, functions as a center of tourism, training, conferences, and shopping. Listed as a four-A tourism zone, it provides tourists with hands-on programs, including kiln work as well as traditional folk activities like lion dances, martial arts, paper-cutting, and Cantonese Opera.
Transportation: Take Bus No.109, 120, 137 to the Nanfeng Guzao Station.
Services