U.K. Needs Clear Choice on China Relations
It is a great pity that some British political authorities began to partially deviate from the fruitful track that was re-established earlier this year. At that time China-U.K. relations looked like they were getting onto a mutually beneficial track. Regrettably by attempting to interfere in the internal affairs of China again, some people in Britain damaged this mutually advantageous path.
This is not to the advantage of either side. But, given the relative contemporary economic strength of the two sides, the U.K. would suffer from this path much more than China. It is therefore strongly to be hoped that U.K. politicians stop creating obstacles to better relations, and that China and Britain pursue the path to building on the different but complementary economic strengths that were established earlier this year.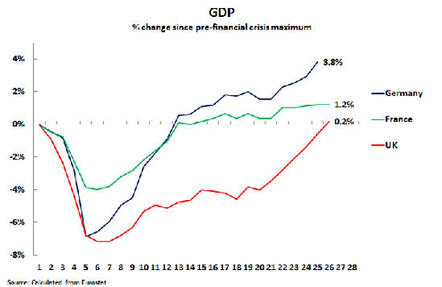 JOHN ROSS is a senior research fellow at Chongyang Institute for Financial Studies, Renmin University of China. From 2000 to 2008 he was director of economic and business policy in the administration of Mayor of London Ken Livingstone. He previously served as adviser to several major international mining, finance and equipment manufacturing companies.
Services