WeBelong Forum Promotes Sustainable Innovation and Responsible Consumption in China
On November 24th and 25th, the WeBelong Forum was held in Beijing for the 3rd consecutive year for Chinese and international start-ups and companies, which redefined consumption patterns and invent tomorrow's business models.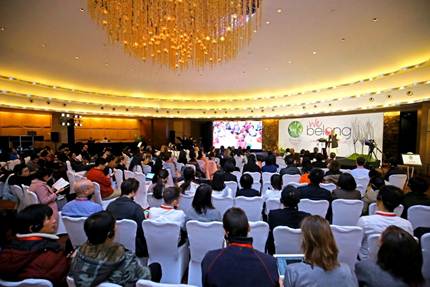 More than 50 Actors of Change shown at the WeBelong Forum.
This Forum gives voice to large companies and pioneers such as Broad Group (Chinese leader in sustainable construction), L'Oréal Group (sustainable production and consumer education), designer Daan Roosegaarde (Smog Free Projects) or the Chinese start-up VegPlanet (Vegan life, community of more than 300,000 members). Capsules of artistic expression and sensory experiences are part of the program to focus the receptivity of the audience, to increase their awareness and thus to encourage everyone to act to meet the social and environmental challenges of the 21st century.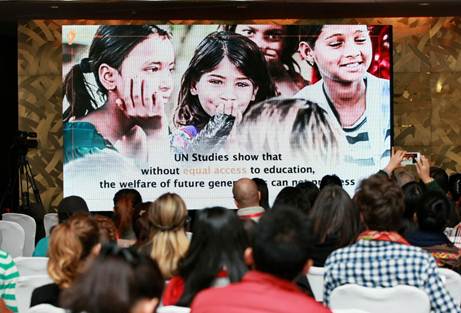 WeBelong Forum is broadcast and streamed live in China and in the rest of the world. 126,500 people joined in 2016. The 2017 goal is to reach more than 1 million people.
Following the Paris Agreements on climate, many initiatives are in place to meet the 17 sustainable development goals set by the UN by 2030. To deal with the climate change, the French government is going to hold a summit on the second anniversary of the Paris Agreements.
China is playing a critical role in the green development that boasts lower carbon emission. In the forum 15 days prior to the summit, China will show its achievements.
The discussed themes will be, among others, the Blue Economy, biodiversity and biosafety, consumer education, innovation as a major lever for change, artificial intelligence against pollution, ethical and circular fashion, vegetal leather, the zero-waste positive approach, sustainable tourism, and so on.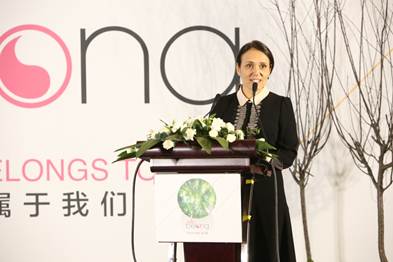 Nathalie Bastianelli, founder and chairman of the WeBelong Fondation, is giving an opening speech on the forum.
"Our goal is to be an accelerator for change by promoting the most impactful initiatives to foster the development of a more sustainable consumption and responsible brands, and to develop a wider community around these issues" explains Nathalie Bastianelli, founder and chairman of the WeBelong Fondation.
The event features dozens of projects, including Vegea (Italian designer, creator of vegetal leather using wine marc), Bakeys (Indian company producing edible and compostable cutlery), GoZeroWaste and The Bulk House (communities aiming to reduce waste), AirVisual (startup of FrenchTech using Big Data and artificial intelligence to fight against air pollution), and so on.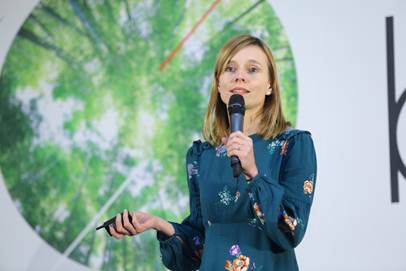 Laure Lemarquis is the Sustainability Director of L'Oreal China, which now puts sustainable development its priority to act across the entire value chain.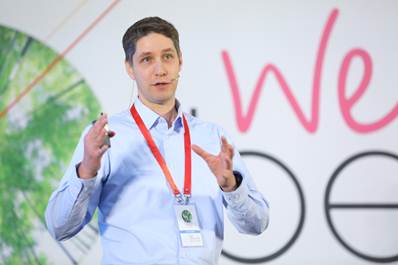 Yann Boquillod is the Founder of Airvisual, a social enterprise which uses big data and artificial intelligence to bring a novel approach to tackling the air pollution.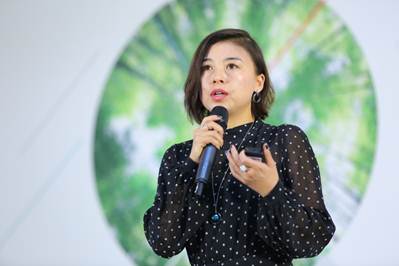 Mei May, Founder & Executive Director of GoalBlue Low Carbon Development Center.
This event is also carbon-neutral. Its CO2 emissions (transport, food, energy consumption...) are calculated and offset through a financial contribution to a Chinese local program established by EcoAct.
The WeBelong Forum is a French initiative launched in 2014 by Nathalie Bastianelli. With more than 25 years of experience in communication, events and sponsorship for international brands, she created and managed the first two communication and events subsidiaries of the Havas Media network in Beijing and Shanghai (2005-2010). For three years, she has been dedicated to promoting solutions with positive impact in China and France.
Services