A Frozen Wonderland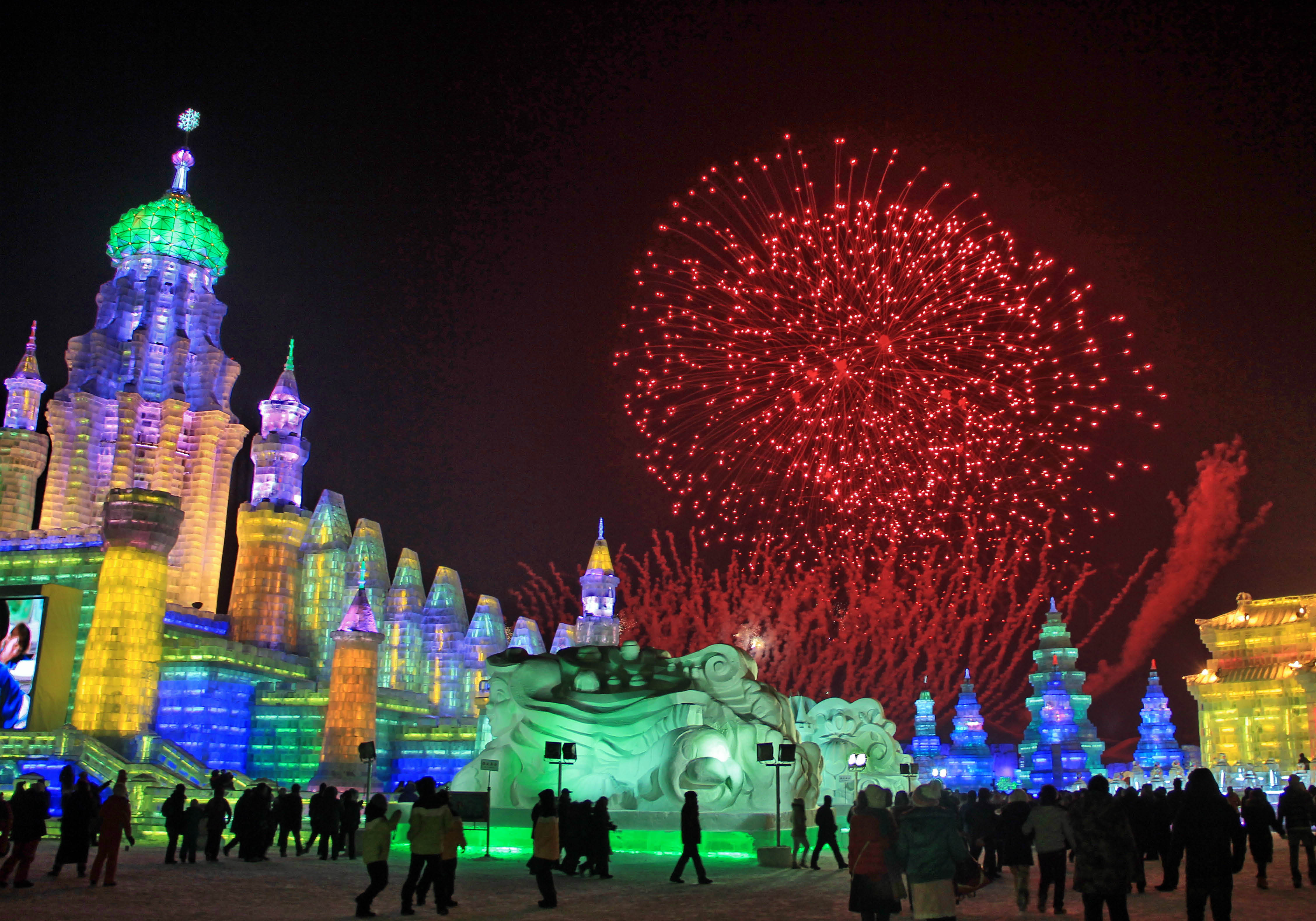 Night comes and darkness gradually envelops Harbin, transforming the bustling daytime city into another world. Harbin's historical buildings are silhouetted against the deep blue sky, below which multi-colored lights animate its ice and snow sculptures.
Though its climate consists of four distinct seasons, mention of Harbin inevitably conjures images of winter, which is long in the frigid north. Besides yearlong attractions like the Siberian Tiger Park and the magnificent Volga Manor, winter events such as the Ice and Snow World and Asia's largest skiing resort, Yabuli, draw tourists from across the world to brave the city's subzero temperatures.
During the yearly Harbin International Ice and Snow Sculpture Festival its streets and parks are decorated with frozen sculptures and constructions. This year's theme is "Dreamlike World: Magical Ice and Snow Animations." The 80-day extravaganza, which started on New Year's Day, is chockablock with ice and snow depictions of animations, acrobatics and other performances on the frozen stage, with ice and snow sculptures and wonders at every turn. Among the animation highlights are renditions of Angry Birds, The Smurfs, and The Ice Age by their original creators.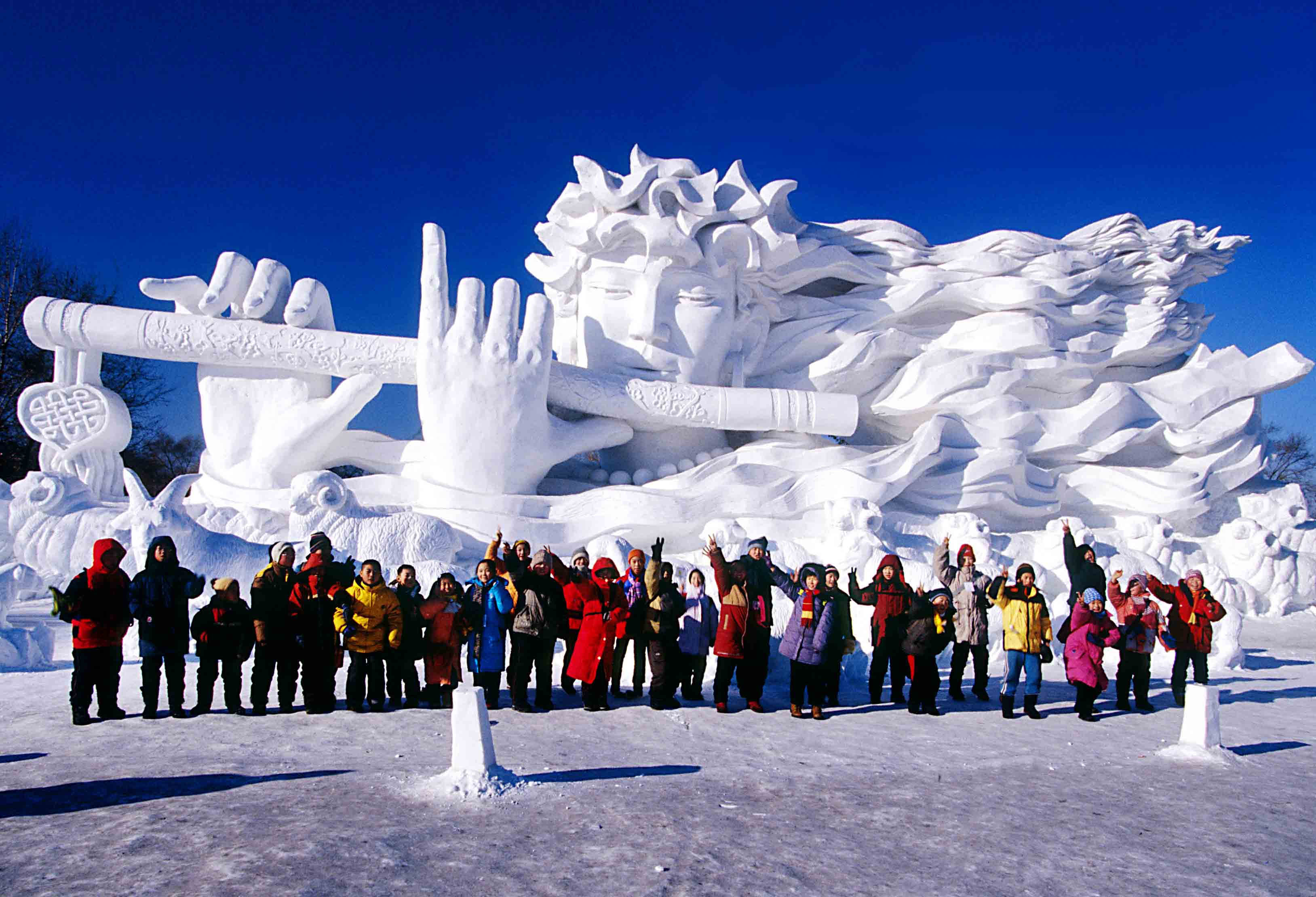 The Harbin Sun Island Snow Sculpture Art Expo has also returned, under the theme of Snow World, Snow Dream. Here visitors enjoy seven thoughtfully arranged sections, each with a different focus, including the Prelude to a Dream, the Present Time March, and Flourishing Age Waltz.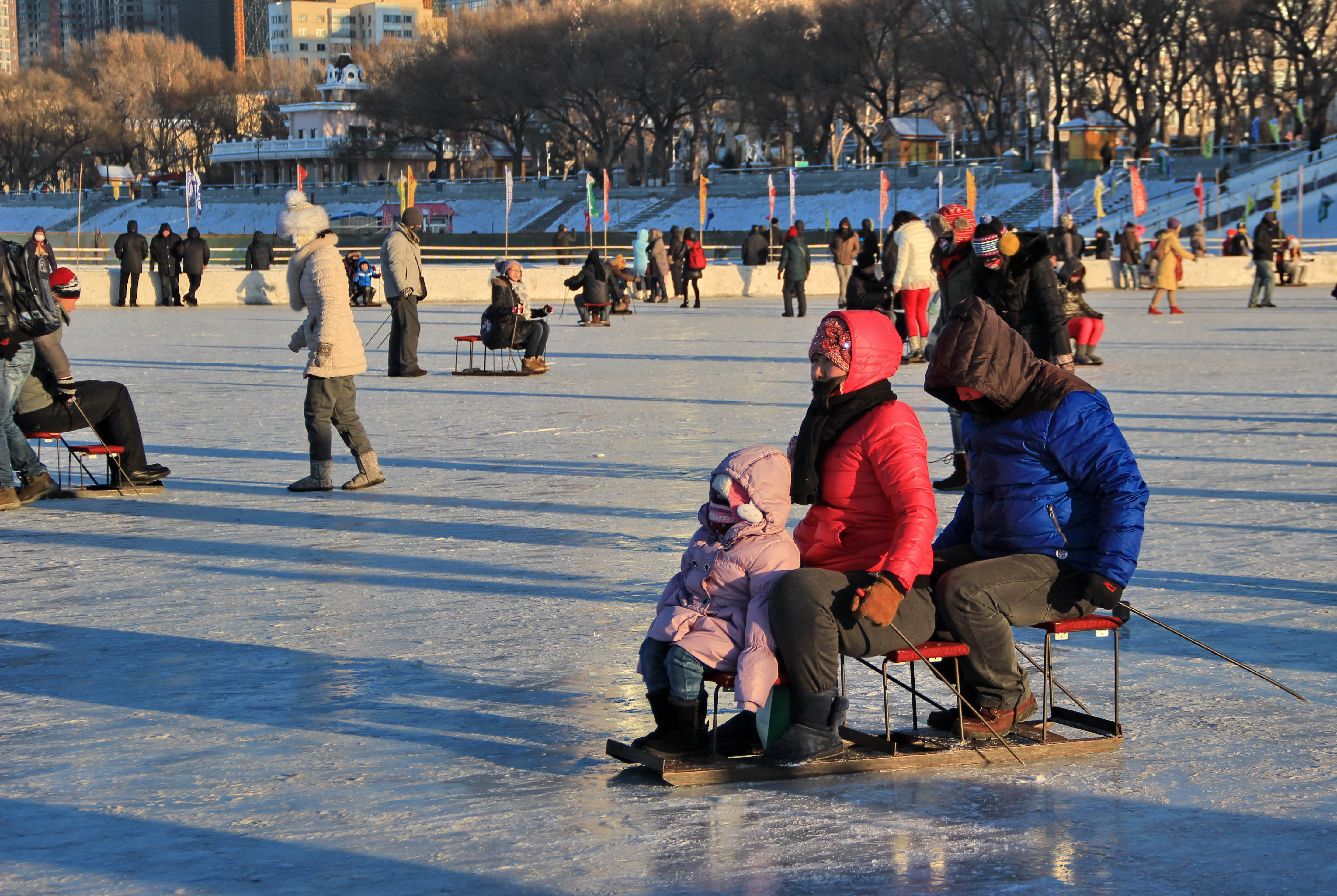 More frosty creations can been found at the ice and snow theme park – Songhua River Happy Valley – to the north of Central Street, built on Harbin's frozen river. Here, you can spot locals energetically engaged in age-old pastimes, including sledging and spinning tops made of ice.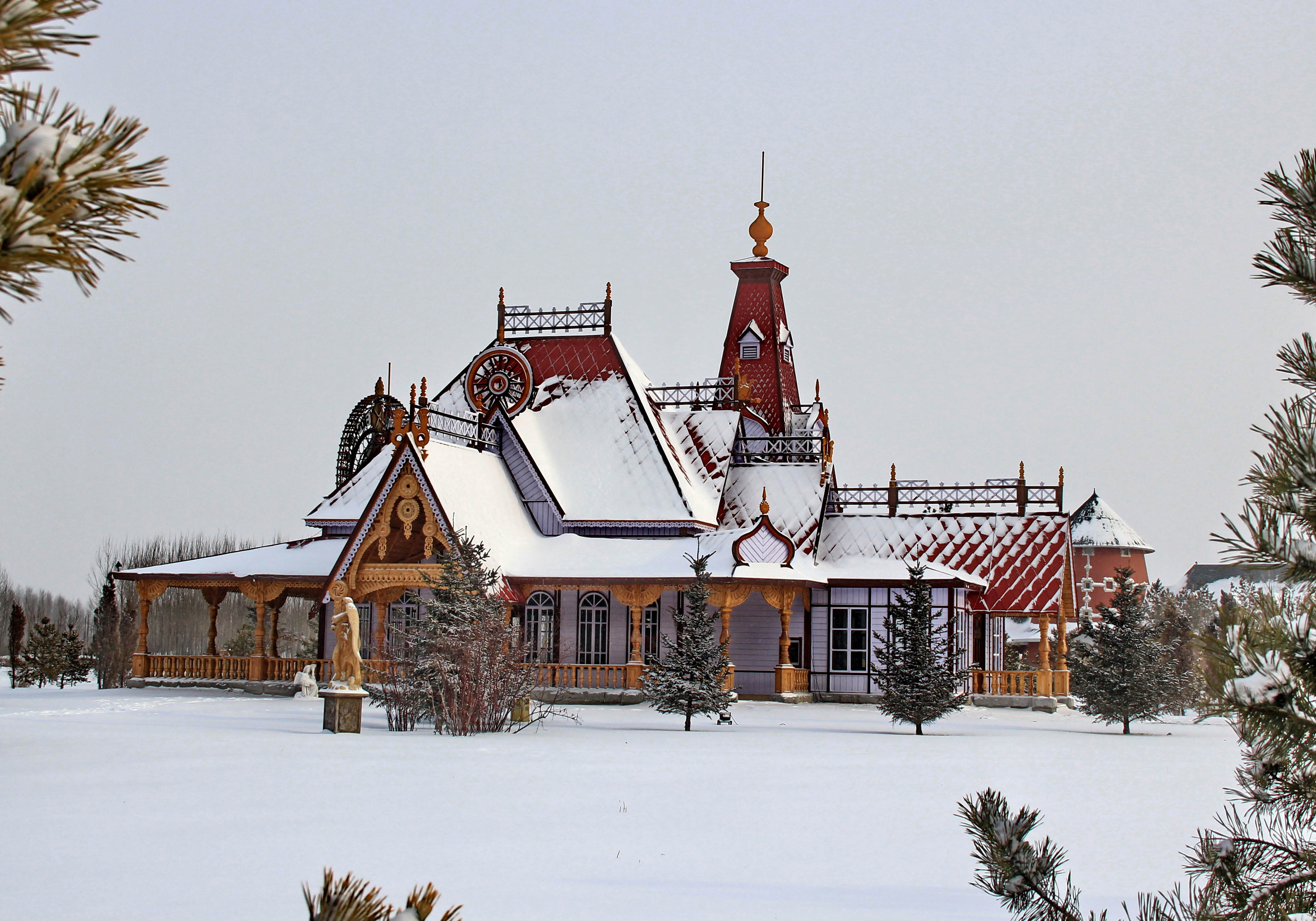 Apart from these seasonal delights there are other treats worth visiting, such as the aforementioned Volga Manor. In recent years the Manor's buildings have been restored and opened to the public. In 2007 Saint Nicholas Church became the first building to be opened after renovation and was later developed into a landmark art gallery. Since then many historical Russian buildings have been restored and new buildings erected in their vicinity. The Volga Hotel, Pushkin Salon and Banya Bath Center are built in Russian style, and their facilities are designed to meet visitors' every need. Young Russian men and women regularly stage traditional Russian songs and dances in the Volga Manor's magnificent halls.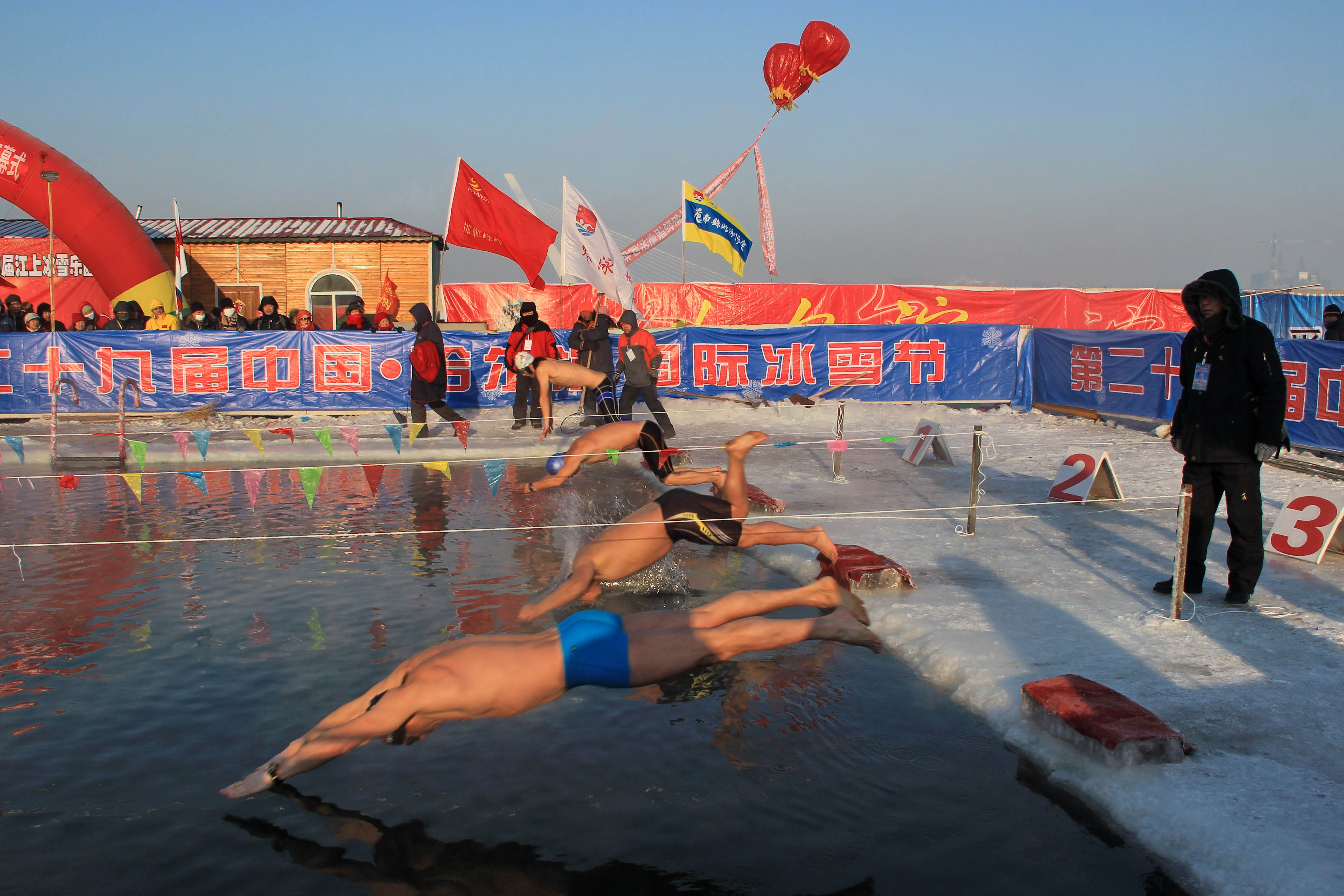 Harbin is also notable for its winter swimming tournament, performed in temperatures as low as 30 degrees below zero. This year more than 500 participants in 39 teams from around China and Russia attended this sports competition, setting a record number of teams and athletes at the event. 
Services