Cool for School China's Growing Study Abroad Market
By staff reporter LI YUAN
OVER the last decade, the number of Chinese studying abroad has ballooned. Besides providing an economic boost to the host countries, returned Chinese students from overseas are benefiting their own country with newly gained knowledge, skills and experience.
Australia was the first country opening to Chinese students on a large scale. Li Ping, CEO of Aoji Education Group, was an early trailblazer and headed to the country in 1985 for self-funded study. In the following years, as Li went from student to CEO of a study abroad service agency, he bore witness to great changes in the study abroad market in China.
In the late 1980s and early 1990s, a few thousand Chinese students went abroad for study each year. Most received government funding. One of very few self-funded students, Li Ping studied in Australia for two years. It was during his time "down under" that he came up with the idea of starting a business serving Chinese students studying overseas.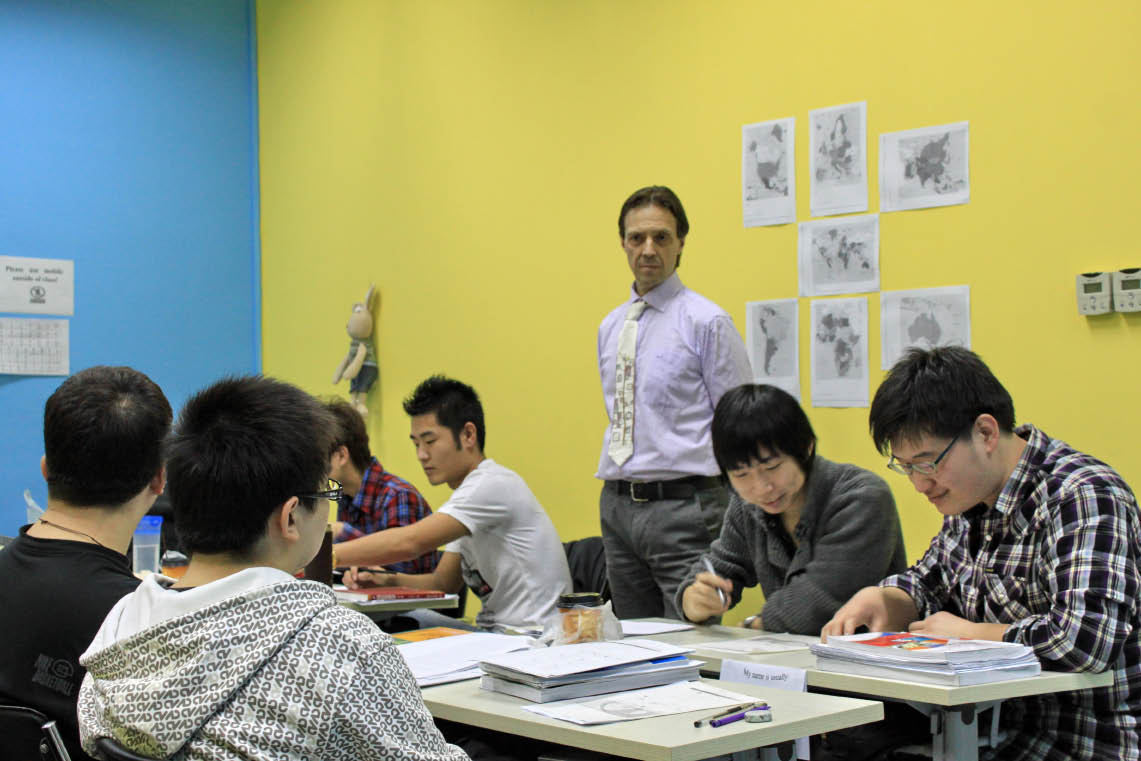 Today Aoji is an influential player in China's study abroad market, its services covering language training, preparatory courses, international summer programs and immigration services. 
"At the time I noticed that many Chinese students didn't know what to do to transfer to another school, if their visa expired or if they were sick or in an accident. Because of the language barrier and other issues, many students would find themselves needing help dealing with the unfamiliarity and difficulties of overseas life," said Li. After graduating in 1988, Li put his idea into action. He's been in the business for over 20 years.
The U.K. and U.S. opened to Chinese students on a larger scale in 2001 and 2006 respectively. As the financial crisis swept the world in 2008, an increasing number of developed countries have opened their doors to students from the world's most populous country. They have developed their education sectors to cater to greater numbers of international, and particularly Chinese, students, who generally pay higher fees than domestic students. This has given a boost to many countries' economic growth prospects. The situation is mutually beneficial – these days, more and more Chinese students want to study abroad.
From 2001 to 2011 the study abroad market in China developed quickly. As of March of 2012, total visits made abroad for study purposes amounted to 2.3 million person-times, ranking China as the largest source country of overseas students in the world.
In order to help more students enter foreign universities, a large number of study abroad agencies have emerged. Li Ping has gradually expanded his company's business to cover more prestigious universities and colleges in Australia, Europe and America. Today, Aoji is an influential player in China's study abroad market.
Li's memory of his study abroad experience is still fresh. "In 1985, when the Internet was not yet the phenomenon it is today, students usually learned about countries and institutions from the students who had gone before them. Returned students brought back a limited amount of information about the universities they attended. Students wanting to study abroad would simply write an application letter and post it to the university they decided on. It was considered very lucky to get an offer from any university at all. Obtaining visa approval was also an issue. This process, which relied on second-hand knowledge and hearsay, meant students had a very limited understanding of foreign universities," Li said.
Nowadays the situation is different. The Internet and other information tools make it easy for Chinese students to learn about universities and colleges around the world. Educational consultancy services and study abroad agencies are also available should potential students wish to seek out professional advice.
Moreover, many universities have launched Chinese versions of their websites. Some have even established offices in China to ease the application process. Various international education exhibitions also provide a platform for schools and students to communicate directly with each other.
For example, at the Aoji 2012 Fall International Education Fair, Carnegie Mellon University made it possible for admissions officers to interview attending students, rather than conducting interviews on the telephone or by Skype. The French Culture Center in China also had a booth at the fair. One representative, responsible for promoting French study programs, told China Today that some French universities have begun adding English-language programs to their syllabuses specifically to attract Chinese students.
With greater access to information, Chinese students are more rational and pragmatic in their study abroad decisions. Up until the turn of the millennium, many were satisfied just to have the opportunity to study abroad. Career benefits, it was assumed, would follow. Since then, as a great number of students have started heading overseas, many have begun to think more carefully about their objectives, choice of program and career prospects after investing in an expensive year or two of foreign study.
Every year, Aoji helps thousands of Chinese students gain admission to overseas tertiary institutions. The choices the company offers in terms of location, university and program have expanded from a few hot destinations and "in-vogue" majors to almost any area of study.
Services