China and Brazil: Eye to Eye on Political Issues and Economic Cooperation
By staff reporter RASAEL VALDEZ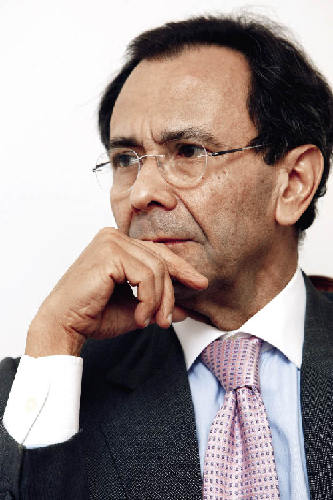 China and Brazil: Eye to Eye on Political Issues and Economic Cooperation 
SINCE the establishment of full diplomatic relations between China and Brazil 40 years ago, the two countries have tightened their bilateral ties to the level of comprehensive strategic partnership. Recently Brazilian Ambassador to China Valdemar Carneiro Leao sat down with China Today for an exclusive interview. He said that the two countries share similar stances on issues of bilateral and multilateral relations and have maintained close economic cooperation.
China Today: This year marks the 40th anniversary of full diplomatic relations between China and Brazil as well as the 21st anniversary of their strategic partnership, the first of its kind between China and another developing country. What progress has been made on bilateral ties over the past years?
Mr. Carneiro: I think huge progress has been achieved in this aspect. The current state of bilateral ties far outshines what existed 20 years ago. Remarkable advances have been made in Sino-Brazilian trade and two-way investment. For instance, Brazilian aircraft manufacturer Embraer has set up a joint venture in China, and the two countries are also collaborating on science and technology. Recently they reached an agreement under the Science Without Borders program for Brazilian postgraduates studying in China. Overall, our bilateral ties have been growing ever closer over the past 20 years.
I want to make the point that in addition to politics China and Brazil also see eye-to-eye on economic cooperation, which has contributed to significant development for both sides between 2000 and 2010. During Premier Wen Jiabao's 2012 visit to Brazil the two countries upgraded their relationship from strategic partnership to comprehensive strategic partnership.
On the multilateral front the two countries hold similar stances on global issues ranging from the environment, human rights, energy, and WTO to foreign trade. The BRICS (Brazil, Russia, India, China and South Africa) now have greater influence and more support in the international arena.
China Today: Sino-Brazilian trade hit US $59.2 billion in the first eight months of 2013, gaining 2.9 percent year-on-year. What is your expectation for this year?
Mr. Carneiro: It will be likely the same as last year, largely due to falling prices of raw materials – a key Brazilian export to China. But nuanced changes could happen to bilateral trade. Brazil has sustained a surplus with China over recent years, but it has been narrowing due to fluctuations in the prices of raw materials and also a slowdown in the Chinese economy. Demand for iron ore, for instance, closely hinges on industrial activities.
Services