Migratory Manufacturers:
Foreign Enterprises Relocate to Southeast Asia
         By BAI MING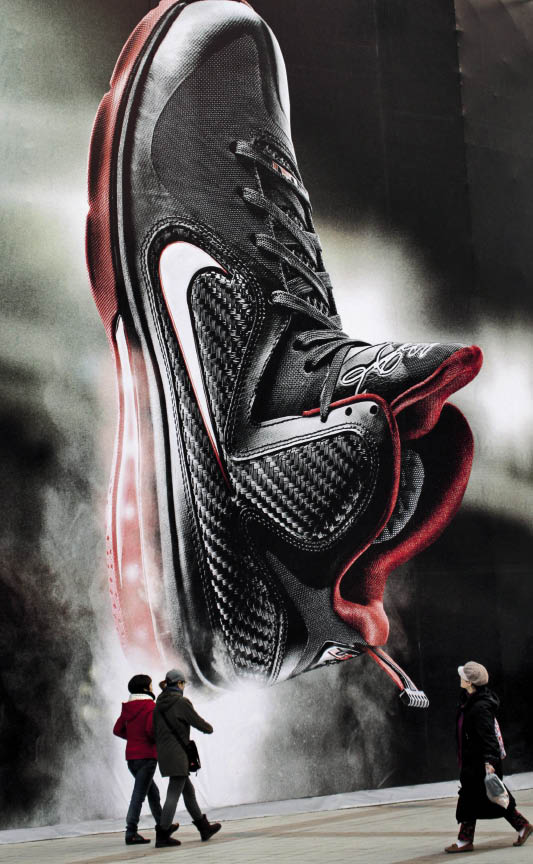 In 2010, Vietnam took the lead in producing Nike's sports shoes with a 37 percent share, while the Chinese share fell to 34 percent.
 DURING its momentous economic expansion, China quickly became one of the largest manufacturing countries in the world and was often referred to as the world's factory. It attracted a huge amount of foreign investment and the "Made in China" tag became ubiquitous.
In recent years China's position in the world economy has changed further, and the country is an increasing source of investment to other countries. According to a government report co-authored by the Ministry of Commerce, the National Bureau of Statistics and the State Administration of Foreign Exchange, China's outbound direct investment (ODI) hit US $74.65 billion in 2011, increasing for the 10th consecutive year. Of this US $5.91 billion went to ASEAN, marking a 34.1 percent growth year on year, well above the overall growth rate of Chinese investment abroad. The change is part of the gaining momentum of manufacturers moving out of China to Southeast Asian countries.
As a consequence of economic globalization, China is losing manufacturing business to Southeast Asia. Typical of this is the shift in Nike's production bases. Back in 2001 China and Vietnam's share of the shoes' global production were 40 and 13 percent respectively. Almost a decade later in 2010, Vietnam overtook China, with a share of 37 percent compared to China's 34 percent. Furthermore, Adidas shut down its only Chinese factory in Suzhou to relocate it to Myanmar.
External and Internal Reasons
The exodus of manufacturing businesses is a result of shifts in the world economic order as well as a conscious choice of China.
China, as the biggest trading nation in the world, has faced increasing trade frictions. At the end of 2010, China had been the biggest target of anti-dumping investigations for over 16 successive years and had become embroiled in more anti-subsidy investigations than any other country for five successive years. The governments presiding over the world's strongest economies, including the U.S. and countries of the European Union, are targeting China in an attempt to create more balanced trade between them and China, to increase pressure on the RMB to appreciate and in some cases to win election polls in their own countries. But if they cut back on imports from China they would have to resort to products from other countries for the shortfall. Southeast Asia is the only region in the world whose competitive advantage in manufacturing can rival that of China.
In the early years of reform, China's rapid economic growth was based on taking advantage of its huge pool of cheap unskilled labor to produce competitively priced, low value-added goods. But over recent years the average income has steadily gone up and the minimum wage has been raised. At present the wages in China's mainland retain an advantage over only a few countries in East and Southeast Asia, excluding more developed economies like Japan and the Four Asian Tigers. For instance, China's labor cost is 224.8 percent higher than that in Cambodia, 182 percent above that of Bangladesh, 195.3 percent more than that of Vietnam, 138.6 percent bigger than India and 206.6 percent higher than Indonesia.
Moreover, the appreciation of the RMB, soaring prices of raw materials and increasing pressure and stricter regulations to protect the environment is making it even harder for China's manufacturing to earn significant profits. Southeast Asian countries are gradually becoming the new favorites for investors.
In accordance with the national goal to seek higher added value and technical complexity of industrial products, China's eastern coastal areas, where the export-oriented manufacturing industry has flourished for decades, is actively promoting the transformation and upgrading of local economy. As a result, labor-intensive industries have been moved to other places. Foxconn, for example, has built factories in central and western China. But other manufacturers have chosen to relocate their operations to nearby countries, especially Southeast Asian nations such as Vietnam, Cambodia, Bangladesh and Pakistan.
They have good reasons to do so. The Southeast Asian countries have put more effort into attracting foreign investment. They have created a competitive environment by lowering or exempting import tariffs on equipment and implementing favorable policies for foreign investment. These incentives work well. Many enterprises in the export processing zones in Dhaka, Chittagong and Khulna of Bangladesh, lured by all these attractions, previously operated in China.
Seeing the Opportunities
Though the transference of the manufacturing businesses to Southeast Asia has posed challenges to Chinese industry, the Chinese market and its 1.3 billion consumers remain attractive to foreign enterprises. The current situation is causing foreign investors to pull their money out of China, but this is only a small proportion of the total.
Furthermore, it would be a mistake to view Southeast Asia's rise solely as a threat to aspects of China's economy. The foreign enterprises that are relocating their manufacturing bases to Southeast Asian countries have formed close relationships with China during their years or decades of operation here, and therefore can't completely break away from China's manufacturing industry. It is undeniable that Southeast Asian countries offer a competitive investment environment, but their industrial infrastructures still need to be improved and enterprises often encounter problems when dealing with bureaucracy.
Given this, it would be in Chinese enterprises' interest to take advantage of this transference of foreign manufacturing bases to Southeast Asia and expand their industrial chains and manufacturing network into those areas. This would change the passive role of China's manufacturing industry in the global value chain and increase its international clout. In this sense foreign businesses' migration to Southeast Asia is a plus for Chinese companies' ambition to "go global."
The establishment of the ASEAN-China Free Trade Zone has actually created an integrated market in the region, where all players are interrelated. Foreign investors who move out of China towards ASEAN members will maintain a relationship with Chinese manufacturers in one form or another, even though they might no longer be part of a unified team.
Although foreign enterprises are relocating their labor-intensive production from China to Southeast Asia, it is possible that in the future high-tech and high-added-value manufacturing will follow the same path, which would be detrimental to China's industry. China must continue to introduce favorable policies for high-tech and high-added-value production to attract and retain such foreign-funded projects. Meanwhile, it should encourage more domestic companies to seek development overseas, creating virtuous interactions between Chinese manufacturing and Chinese investment "going out." Only then will China's manufacturing industry enjoy a wider room for development.
Services