New Zealand's Ambassador to China John McKinnon tells Beijing Review reporters Sudeshna Sarkar and Li Fangfang how the Belt and Road is a man-made sequel to natural links between countries that existed for millennia and how it goes beyond individual countries. Below is an edited version of the interview: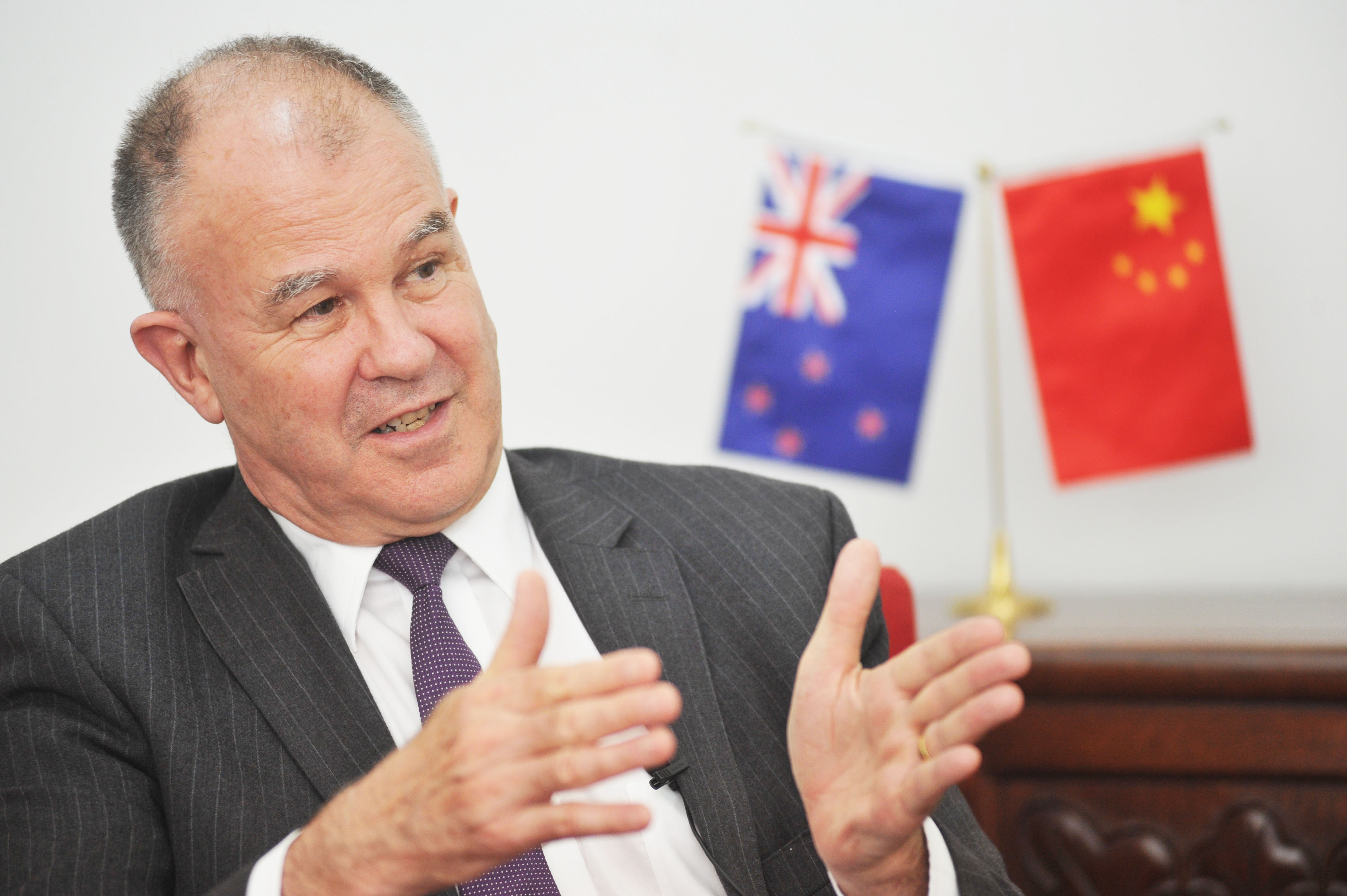 Beijing Review: New Zealand is the first developed Western nation to sign a cooperation agreement with China on the Silk Road Economic Belt and 21st-Century Maritime Silk Road (Belt and Road) Initiative. What lay behind Wellington's decision?
John McKinnon: New Zealand has been following the development of the Belt and Road Initiative for quite some time. So when Premier Li Keqiang was coming to New Zealand [in March] we had a lot of discussions with Chinese officials about the outcomes of that visit. One of them was to have a memorandum of arrangement on the Belt and Road.
From New Zealand's point of view, the attraction of the initiative is that it's a way of opening up relations between different countries and economies in terms of trade and investment and infrastructure. We are an economy open to the world. We build our wealth on our trade with other countries, including China. Therefore an initiative which is about increasing interaction between the countries within the framework of the Belt and Road is of interest to us. From our perspective, this is an opportunity to explore how approaches to international economic relations and international trade can play through into a broader region encompassed by the Belt and Road.
The dynamism of the relationship between New Zealand and China exists anyway. There is an increasing flow of people and goods and ideas between China and New Zealand. We have a lot of linkages now with China. To me, the interesting part of [the initiative] is not about New Zealand and China, it's what it means for New Zealand, China and a third country, whether that third country is in the South Pacific, Central Asia, or even possibly in Africa. That to me is where the add-on of the initiative lies.
We reached an agreement to talk over the next 18 months on what we will be doing under this project. We will sit down with Chinese agencies and figure out what would be the likely benefits, what would be the areas we would be particularly interested in, and how we will take this forward.  We haven't yet reached those decisions. What we do have is a commitment to work with Chinese government agencies to develop a program of work to see how we can together advance this.
What does New Zealand hope to gain from joining the initiative?
It's too early to say. This is the beginning of a process which might take years, if not longer, to reach its full potential. What New Zealand is looking for are both opportunities for New Zealand businesses and also ways and means in which the welfare of New Zealanders generally will be increased.
In terms of businesses, that's more likely to be in areas such as governance or consultancy or advice rather than actual bridge-building or road-building because that's where our strength lies. New Zealand has a lot of expertise in consultancy, [also] in areas such as animal husbandry, agriculture [and] environmental protection. Those are all areas which could be of relevance to other countries in the Belt and Road project.