By Zhang Rui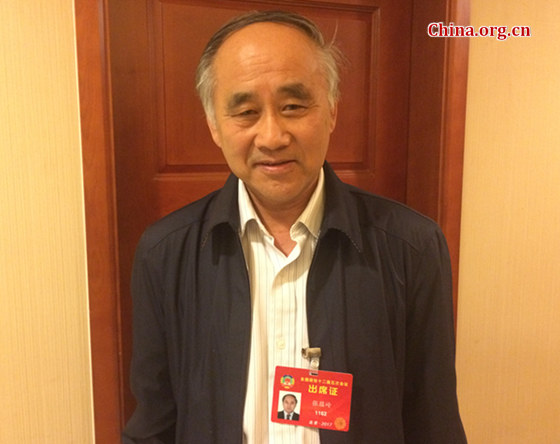 Zhang Yunling, a member of the Chinese People's Political Consultative Conference (CPPCC)
and a member of the Academic Division of the Chinese Academy of Social Sciences, speaks to
China.org.cn reporter in Beijing, March 7, 2017.

A national political advisor believes the Belt and Road Initiative is a new model for joint efforts as Chinese enterprises explore collaborative opportunities abroad.
Zhang Yunling, a member of the Chinese People's Political Consultative Conference (CPPCC) and a member of the Academic Division of the Chinese Academy of Social Sciences (CASS), said the Belt and Road Initiative needs active participation from every country involved. He is attending the annual session of the CPPCC National Committee in Beijing, which closes on Monday.
"The initiative will shape a new type of relationship between countries and regions in many aspects, though current focus is on constructing infrastructures and networks with participating countries and reaching the goals of win-win and mutual beneficial outcomes," Zhang said.
"In the past, China aided other countries and invested in many projects; this is old model," he explained, pointing out the initiative must elevate local enterprises and benefit local citizens in other countries.
"The initiative stresses joint building. It is an opportunity, a new idea, a new type of development and cooperation. It is not about just China winning bids for projects overseas, it is about China cooperating with other countries on various projects, which involves helping and training local partners to learn and develop the ability to work with Chinese partners and jointly explore projects."
via China.org.cn