By LIU HUI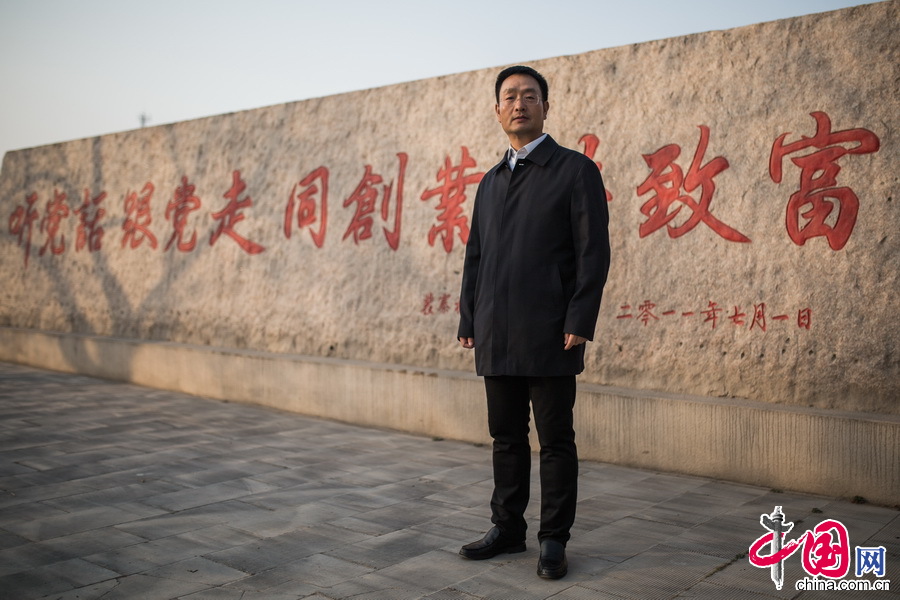 Pei Chunliang, a deputy to China's 12th National People's Congress (NPC). (Zheng Liang/China.org.cn)
Rural entrepreneur Pei Chunliang, from Peizhai Village in central China's Henan Province, now dedicates all his efforts to helping the impoverished in the village and surrounding areas.
"Bringing prosperity to myself and the village is not enough. We need to help the neighboring areas as well," says Pei, also a deputy to China's 12th National People's Congress (NPC).
The village Pei serves nestles deep in the southern Taihang Mountains in central China. Administered by Zhangcun Township of Huixian City, Peizhai is located in an area desperately short of water.
Adding to the hardship is a shortage of natural resources and a lack of convenient public transport. Suffering from a lack of water that had lasted for generations, the whole village used to be very reliant on cultivating the hardiest crops, like wheat and corn. In 2006, its annual per capita income averaged less than 1,000 yuan (US$145).
In 2005, knowing that his fellow villagers were struggling with poverty and in dire need of help, the successful entrepreneur moved back to the village to take over as head of the villagers committee. Since then, Pei has led his fellow villagers to undertake a series of successful measures – building water conservation facilities, optimizing the plantation model of crop production, and renovating their community.
Thanks to the systematic planning of the local authorities and Pei's leadership, 23 nearby villages have been grouped into a vigorous community cluster named Peizhai, with a total population of over 15,000.
According to Pei, the locals have developed a water-efficient farming and eco-agriculture area that covers 1,500 mu (100 hectares). More than 750 greenhouses have been erected for the growth of flowers and pollution-free vegetables. Earnings from vegetables and flowers reach at least 20,000 yuan (US$2,896) and 50,000 yuan (US$7,241) per mu respectively.
In 2016, continuing his efforts to provide help, Pei diverted his attention to the poverty-stricken areas 60 kilometers away from his own community.
In recent years, Pei has contributed most of his wealth to targeted poverty alleviation – a sum of up to 183 million yuan (US$26.5 million).
"I won't give up until I have achieved the goal of giving every villager a decent living," he emphasizes.
Serving as a deputy since his election in 2008, Pei takes his motions on rural development to the Great Hall of the People every year, and brings back the latest government reports to his fellow villagers.
"I keep to my rule of visiting the villagers' homes and sharing meals with them every month," says Pei, explaining that in this way he can access the locals' true feelings and build a deeper bond with them.
This year has witnessed new motions from Pei to promote training for farmers, address rural pollution, support professional cooperatives, and develop rural tourism.
"Being an individual with a valuable and meaningful life is much more important than being a person with lots of money. My entire self-worth depends on meeting the needs of the villagers," asserts Pei.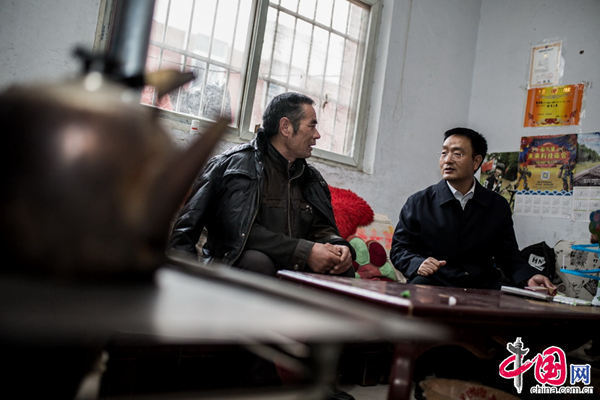 "I keep to my rule of visiting the villagers' homes and sharing meals with them every month," says Pei (R), explaining that in this way he can access the locals' true feelings and build a deeper bond with them. (Zheng Liang/China.org.cn)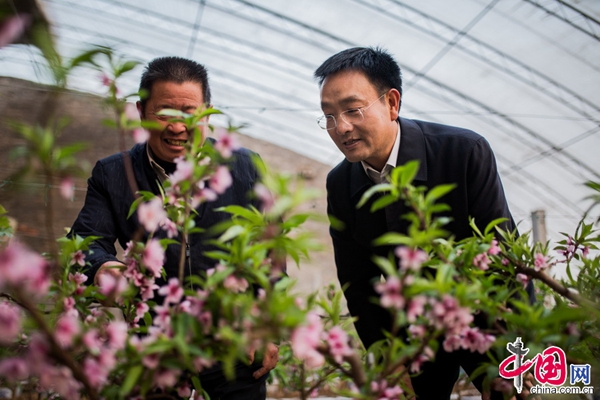 According to Pei (R), the locals have developed a water-efficient farming and eco-agriculture area that covers 1,500 mu (100 hectares). (Zheng Liang/China.org.cn)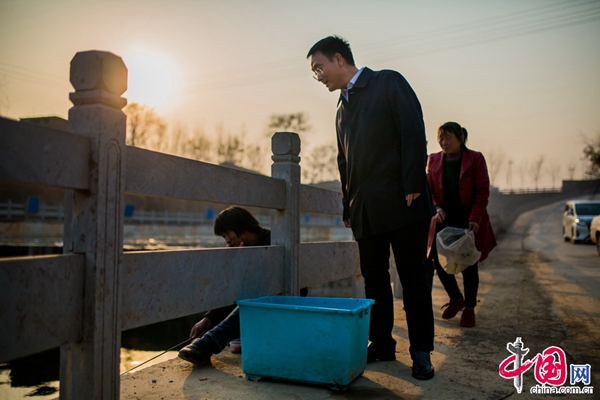 Thanks to the systematic planning of the local authorities and Pei's leadership, 23 nearby villages have been grouped into a vigorous community cluster named Peizhai, with a total population of over 15,000. (Zheng Liang/China.org.cn)
Source: china.org.cn